Cheryl Schmitt, Santa Cruz
Tourists everywhere all summer-long, then as soon as they depart, in come the college students. But Santa Cruz is prepared; it's a busy city on the coast with a Silver rating by the League of American Bicyclists. (By way of comparison, Long Beach, Huntington Beach and Irvine are Bronze, San Francisco and Palo Alto Gold, Davis, Boulder and Portland are Platinum.)
Cheryl Schmitt, Transportation Coordinator in the City's Public Works department, is the bike lady.
Cycling is something just about everybody here does, so people are very interested in making sure that it's safe.Cheryl Schmitt
Cyclists love bike lanes separated from traffic. Cheryl designed a hybrid two-way bike lane on a one-way street, separated from traffic by a rubber divider. It keeps cyclists off the sidewalk in this very busy area, but what does she think of the divider and how has the city improved on this concept with other divided lanes?
Downtown there are lots of pedestrians on the sidewalks so the city innovates. Some bike racks are set perpendicular to the curb where the sidewalk is wide enough, in other spots the bike racks are placed in the street.
Show #4

Podcast: Play in new window | Download | Embed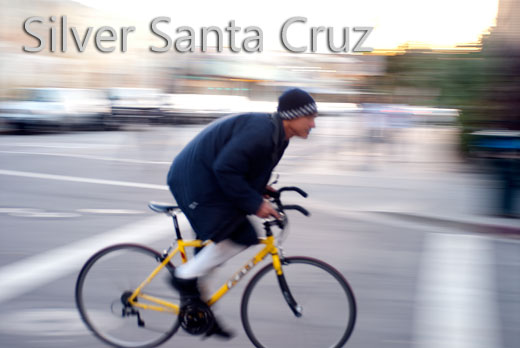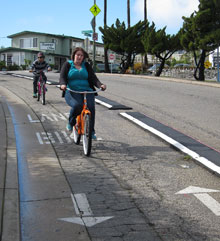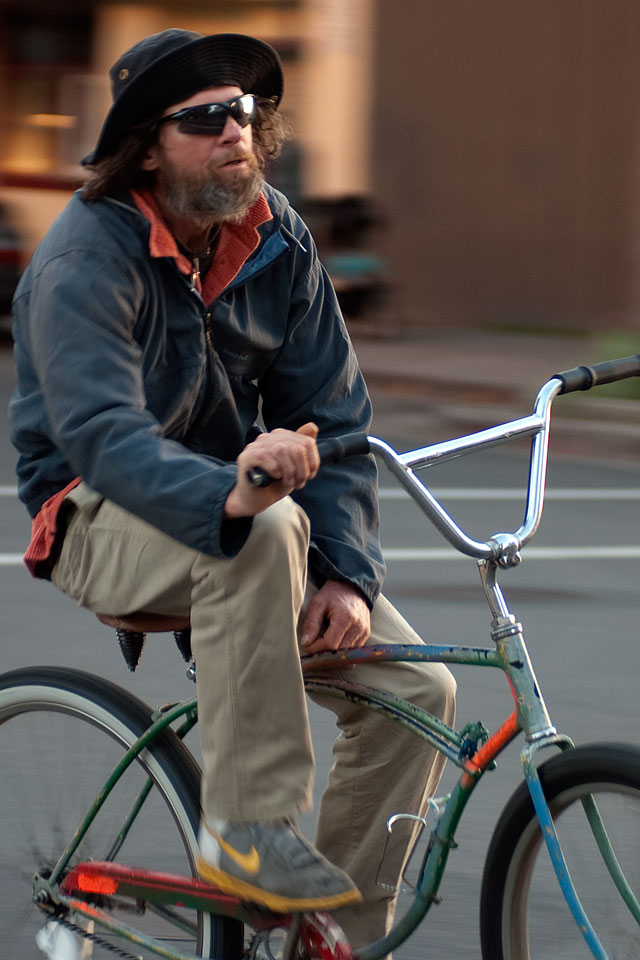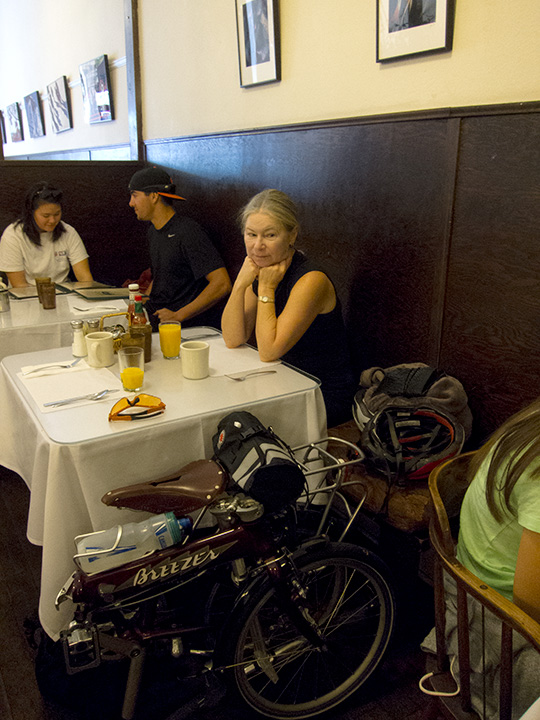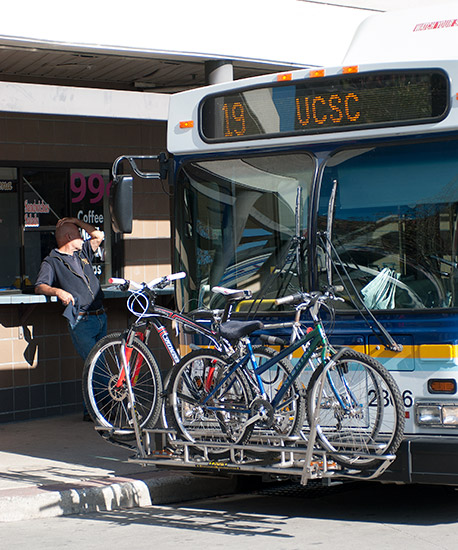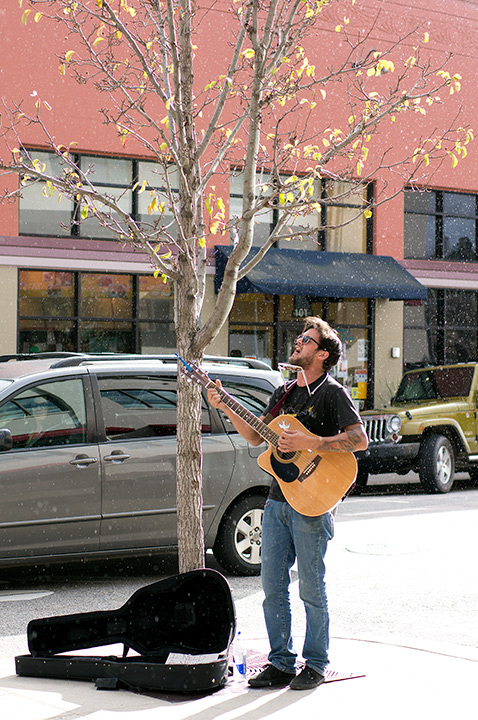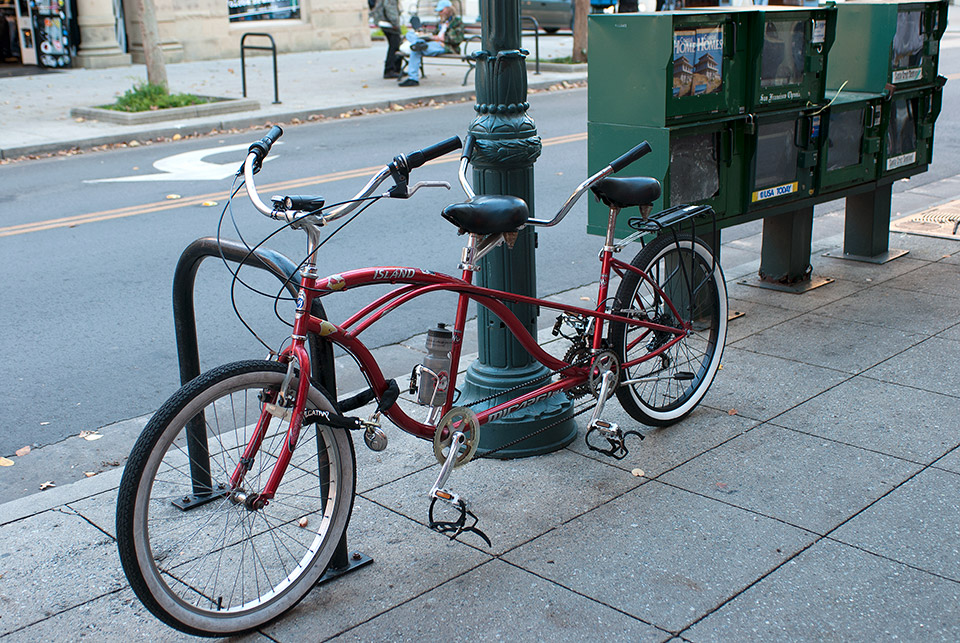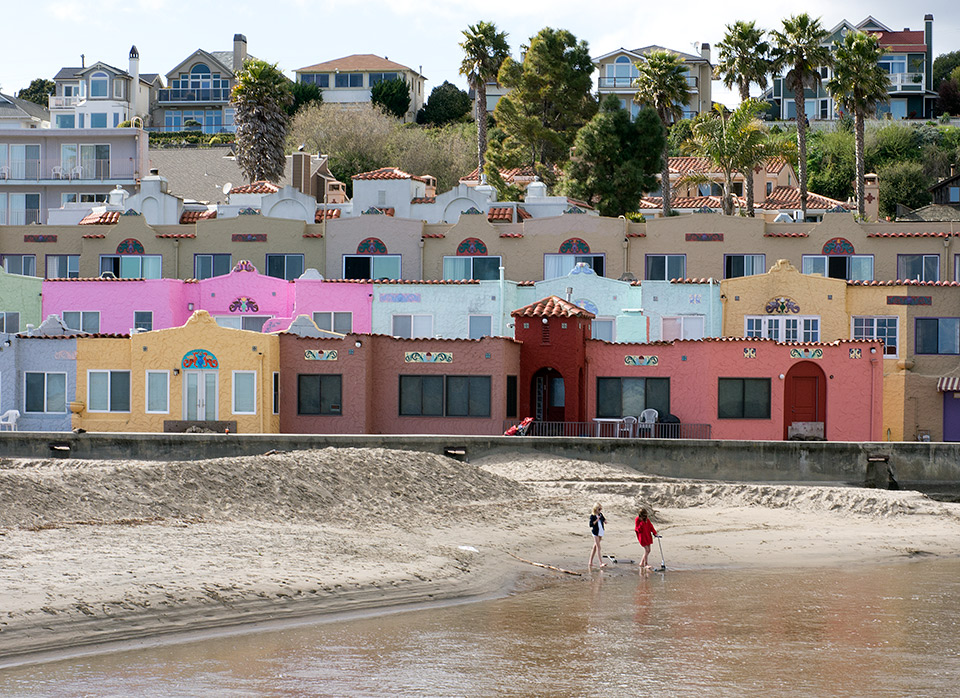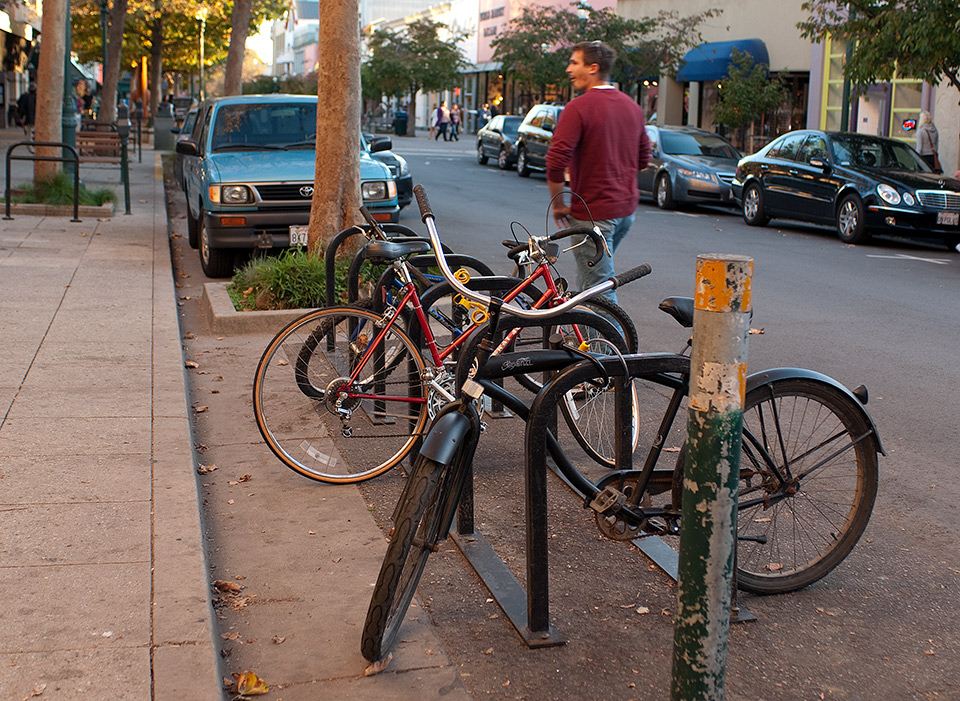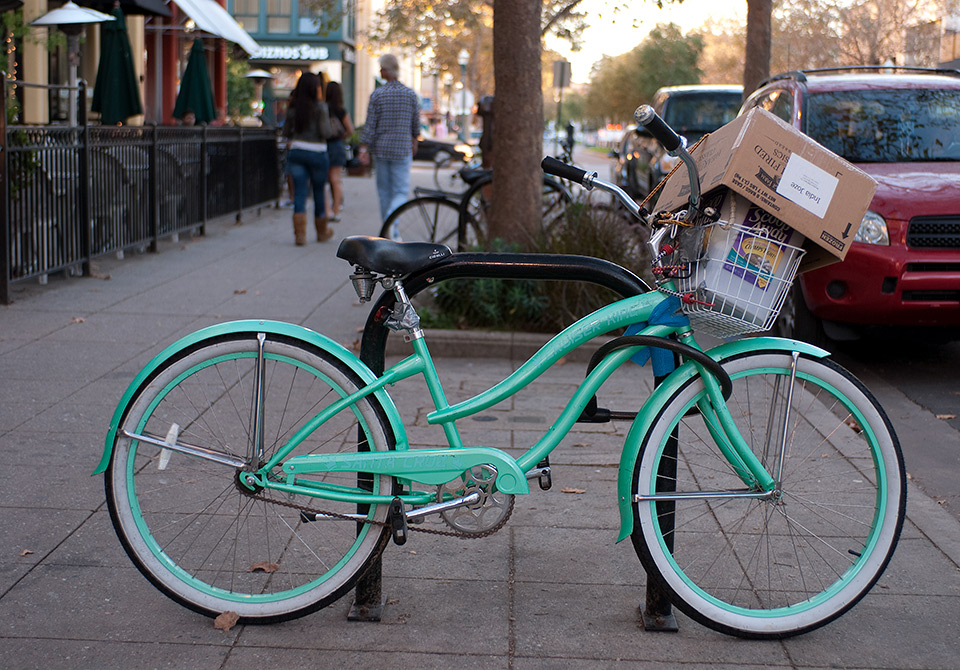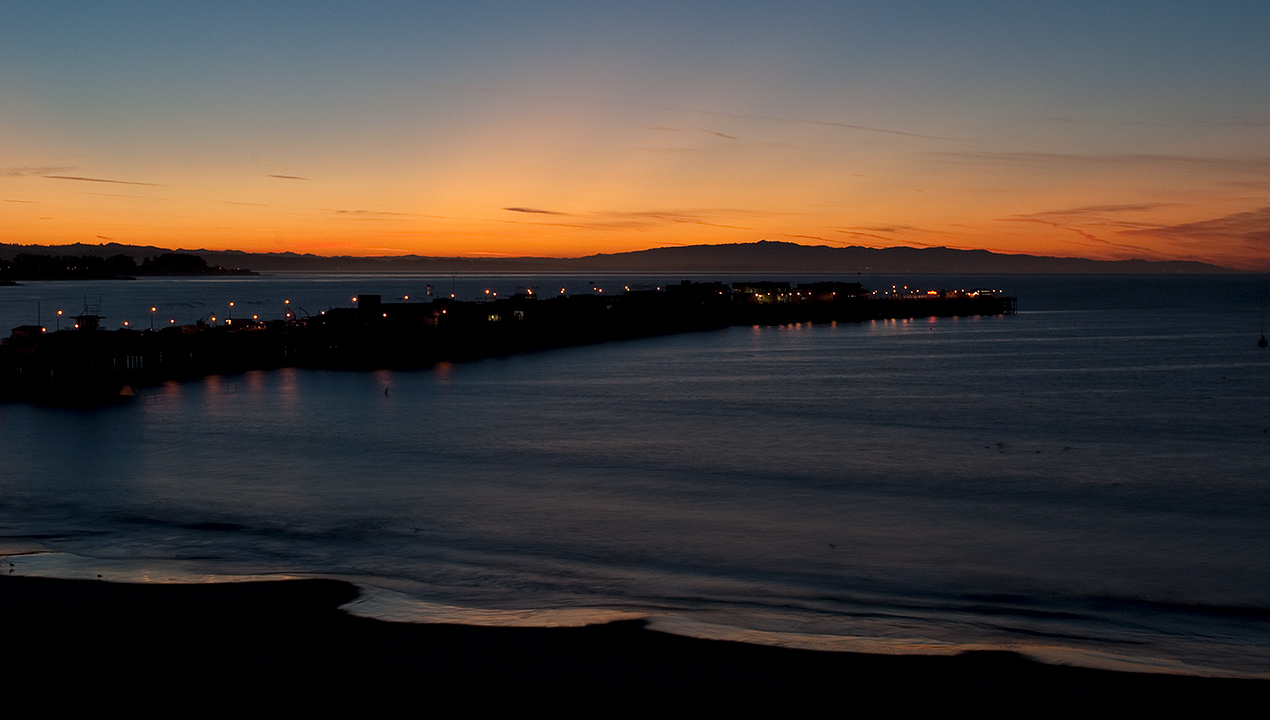 Comments
comments