Advocate of the Year, April Morris
Podcast: Play in new window | Download | Embed
She doesn't even live here, but like many others, she rides these streets.
This Anaheim cyclist decided to get very involved in Newport Beach bike advocacy when she proposed a Memorial Ride after the deaths of two women cyclists in September.
Meet April Morris, cdmCyclist's Advocate of the Year.
Then Mayor Nancy Gardner called her back the day after a crowd of 160 angry, grieving cyclists appeared at a Bike Safety Meeting — the City was interested in her suggestion for a Memorial Ride.
Apparently, that's all April had to hear. In no time she created a website with details of the ride and besides registering, interested cyclists could buy a t-shirt in support of the cause. Who would've guessed she would eventually raise $76,000? That's a lot of t-shirts and combined with individual and corporate donations then a 3 to 1 match by the City — today the Bike Safety Improvement Fund sits with over $300,000.
I guess if you knew April Morris and her co-organizer Joan Littauer, you might not be surprised, but everyone else involved in bike advocacy is amazed at what she's accomplished.
I've been on the phone with new friends back east. They want to know: can this fundraising success be duplicated elsewhere? And what were the key factors leading to such an overwhelming outcome?
First you have to start with the deaths of two women cyclists in a single 24-hour period — that's what galvanized the cycling community and got people to demand safer conditions. Add to this mix, a City Council that thoughtfully listened, that endorsed the Memorial Ride, provided the Police escorts for the surprisingly large crowd that turned out, and most importantly, offered the 3:1 match for donations to the fund.
All that was left was to get out of April's way.
What's ahead for April in the New Year?
The Fund has to be allocated to specific safety issues and April's the best one to ask: What do contributors want to see done? it's a subject for the Bike Safety Committee to take up as it reconvenes in 2013.
Everyone will be listening to April.
Show #46.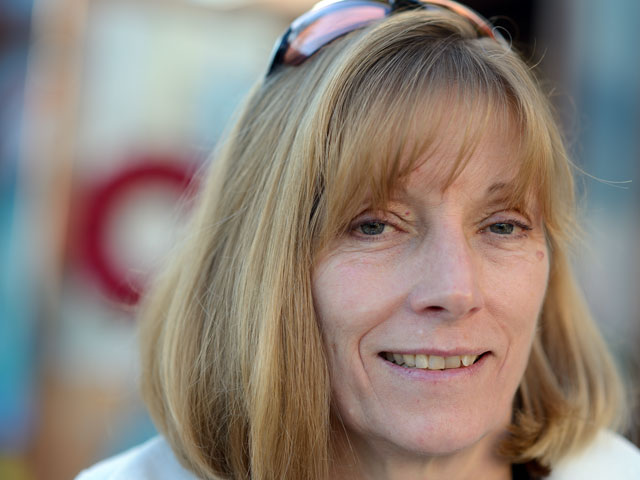 Comments
comments