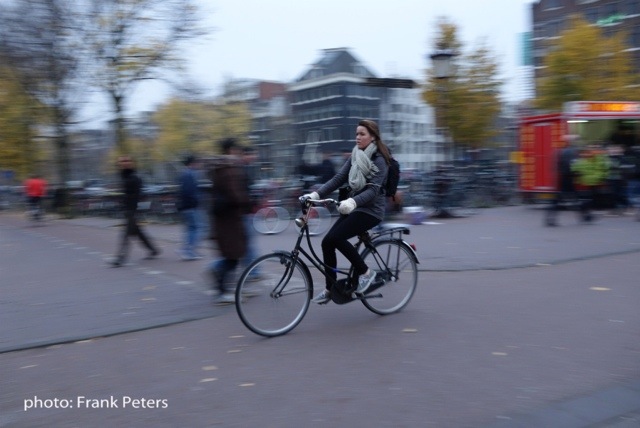 A new friend took the train in to spend the day with me; Rene Reijtenbagh administers an angel group. He's an entrepreneur, an investor and we're both raising two boys, too, so we have lots in common.
We walked and talked and when my feet got sore, Rene waited patiently while I tried on a new pair. I've bought and discarded two pairs on this trip. Feet of glass, I tell everyone. Now that I'm in a pair of Nike's and out of the dress shoes I'm faring better.
We stopped at a hotel restaurant in one square; Rene picked it because the cafe was named after his mother, Mathilde; a little nostalgic, but as good as any reason to sit and relax.
The day flew by and soon I'm walking him back to Centraal Station. It's a madhouse of bikes, pedestrians and to a lesser extent automobiles. This is my fourth trip to and from the station so I surprise Rene with my sense of direction. His parting words, "We'll never forget this day," and once again I'm a little choked up as I turn and walk away alone. He hinted of a conference in February where I might be invited; I'd be back in an instant.
As I walk back to the hotel along my now-familiar route, it's Amsterdam's rush hour and bikes more so than cars are zooming along the paths. Most of the infrastructure is sidewalk, separated bike path then the car travel lane. Mopeds qualify for the bike path; it's two-wheelers of any kind. I must be on a thoroughfare of sorts because the bikes are coming towards me with the haste of homeward-bound commuters. Due to the failing light, the camera more easily blurs the motion, which is coincidently, my specialty with the camera and the reason I came to visit last time 8 years ago when I had a gallery showing of my dance photography. Movement is fun to capture and my eyes delight in this gloomy dusk as all kinds of bikes and riders zip by.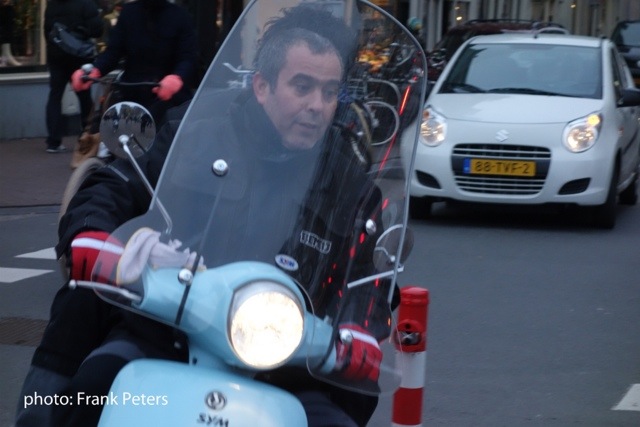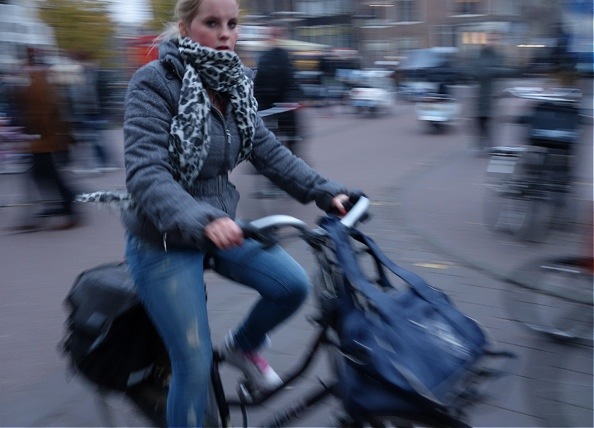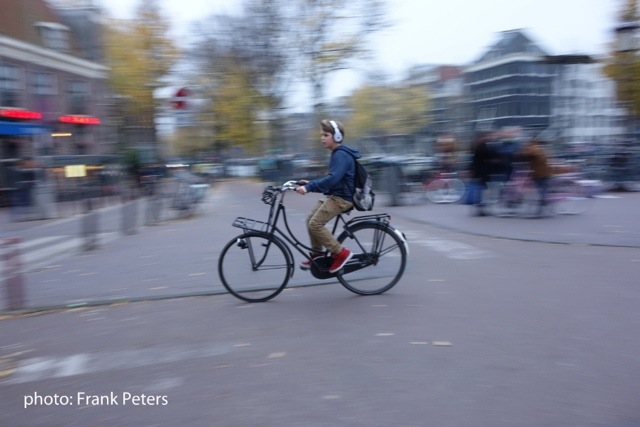 Comments
comments