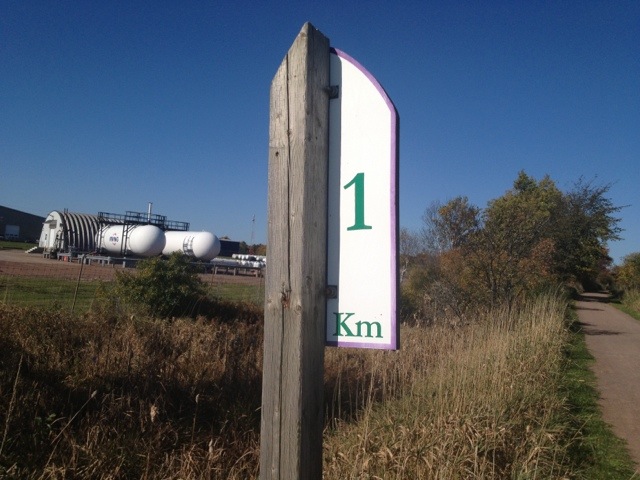 The first day is always the hardest; that's when anticipation meets reality. I'm excited as this most beautiful of fall days begins. I carry the panniers about a mile to meet Brett at Outer Limit Sports. The bike's all ready and in minutes I'm pedaling to the outskirts of Charlottetown, looking for the Confederation Trail.
That's why I'm here; I wanted to test ride this rails-to-trails route. It goes from one end of the island to the other; I'll only sample about a third of it, but I can tell you right now — it's the best off-road trail I've ever ridden. Like many such trails, it's mostly flat. My built in gyro senses when I'm pedaling up and the wheels know when I'm aiming down, but it's hard to see much in the way of an incline. And I'm not complaining.
At 2 places today the trail was closed for maintenance. The first spot, at PEI University, was easy to see an alternate route through the parking lot. The detour at 3 o'clock was a little more interesting.
Picture the trail crossing many quiet country roads; at one I see a road worker. She shows me the new gravel they're putting down. She points, "You can get back on at Clyde Road; it's about 4km." That doesn't sound like much, but it moves me from the tranquil trail to TransCanada #2 where the cars are moving with great haste.
The motorists have been super, even the truck drivers are very considerate. Several trucks moved all the way across to the other side of the road to avoid me — I could get used to this.
More later; it's time for dinner…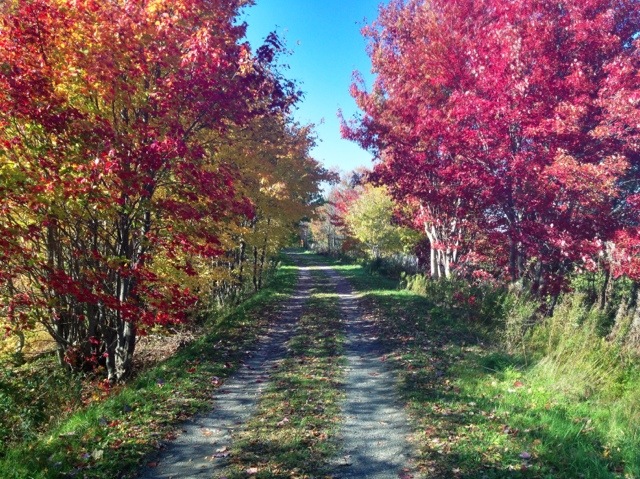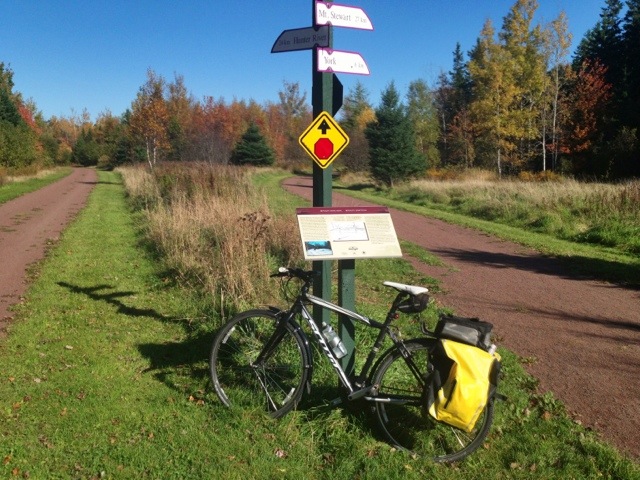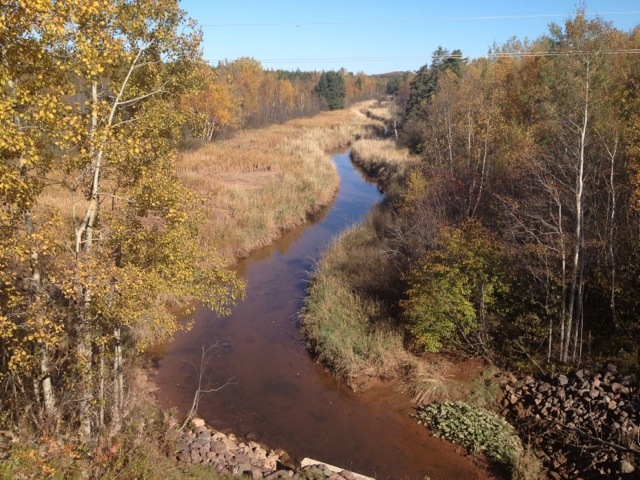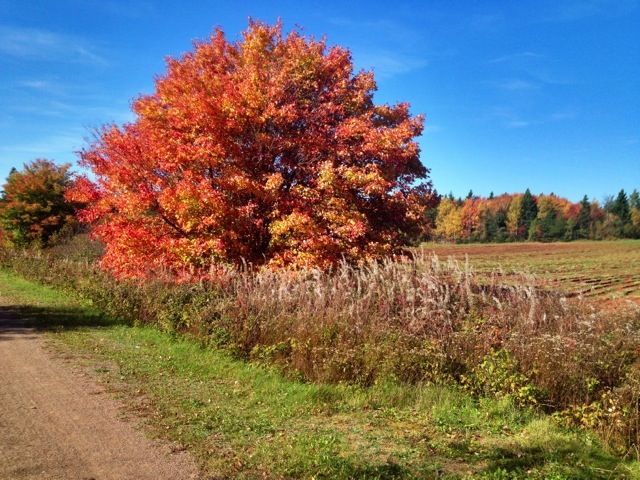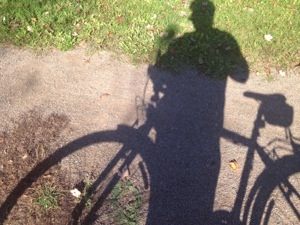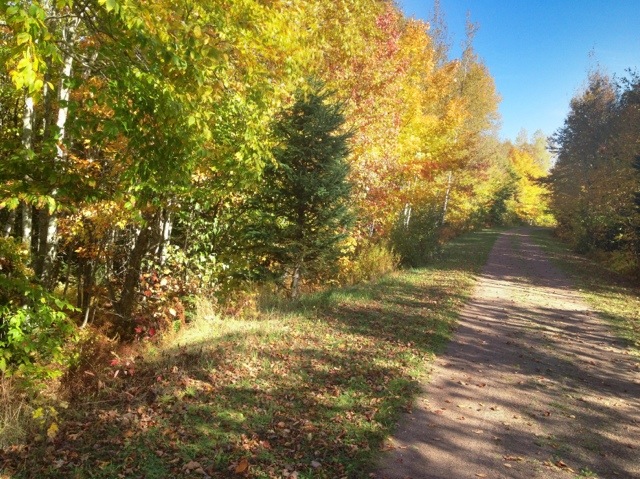 Comments
comments