A Bicycle Master Plan for Huntington Beach
Podcast: Play in new window | Download | Embed
"Huntington Beach is flat," and that's a big advantage when it comes to optimizing city streets for efficient bicycle riding according to John Holloway, Senior Associate at KTU+A in San Diego. The firm was recently awarded the project to develop a Bicycle Master Plan for Huntington Beach.
Come to the Wednesday Workshop, 6-8pm June 20, to get involved in the Huntington Beach Bicycle Master Plan.
Show #37 Listen to Catrine, Joe and John.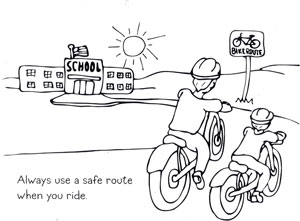 Comments
comments