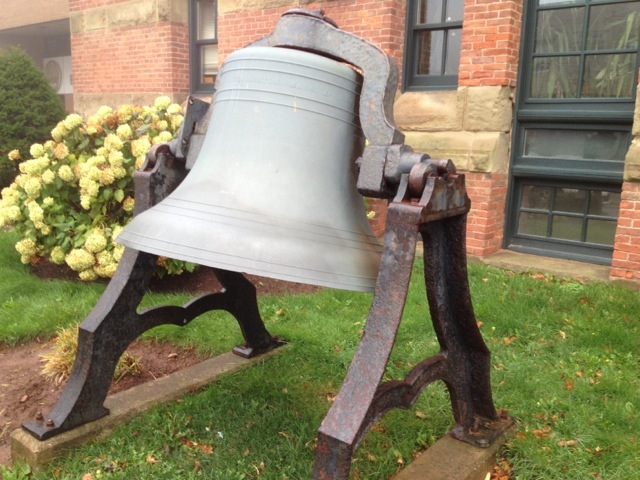 Outside the Charlottetown City Hall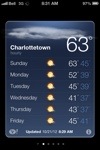 It's a foggy 63 degrees here in Charlottetown Sunday morning. Any day could be the last of such warm weather; according to my phone's forecast – today is. They've had a warm summer, winter, too, like everywhere else. Chances are that'll repeat this year, too.
Later this morning a shuttle van will transport me to Halifax, Nova Scotia. I'll arrive a few days early for the National Angel Summit. Long term followers will recall my 4 days on the bike in May after 4 days of business in Halifax. There are some great off-road trails here in Atlantic Canada and when you're forced off the trails onto the roads you'll encounter many fewer autos. Yes, it's a long way to travel before getting on the bike, but it's an opportunity to experience a different country, culture, too.
The fall foliage is well past its prime, but there's a lot of color blanketing across each hillside. Toss in the definitely red soil many farmers have turned over and it makes makes for a very colorful scene.
People talk of winter's snow and ice and each time I hear it I must ponder the possibility. It seems too coastal to get much cold weather, but I discount the northern latitudes.
Saturday night at the bar as I cut up a steak, the TV silently showed the football highlights. One amazing touchdown pass after another — I had little idea of where I was watching, until the news followed. It was a Boston station which no one seemed the least bit fazed by. So PEI's under the cultural orbit of my home town. In a way I'm not surprised. Halifax, too, I tell friends, is the perfect New England town.
Back to that TV – no sound accompanied the flashing images, but it didn't take long for a pattern to emerge. Scott Brown for Senate, the incumbent, followed only brief seconds later by Elizabeth Warren spots singing her praises.
Three ladies at the bar made some comment about Brown's looks, flattering for him, less so for Elizabeth, but that was it. A bar tender should've spotted all this political downer and changed the channel.
As I write this I'm pleased that Starbucks has no TV.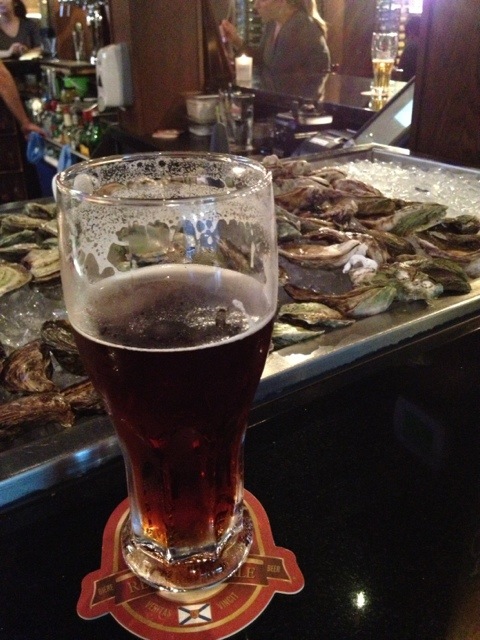 I'm in Halifax at the oyster bar at the Five Fisherman's restaurant.
Comments
comments