"Aren't you from Los Angeles?"
It was young John; we met Tuesday on the bike path when I was coming back from Peggy's Cove. He kept me company as I struggled the last few miles back from my biggest single ride of the week. He was out again this gorgeous day; heading south while I was bound for the city. I had stopped for a snack in the shade of a tree by a lake. He pedaled past then turned around.
It was nice to see a familiar face on this solo bike ride along the Nova Scotia coast. We talked about bikes. I mentioned my bike for the week came with an $800 security deposit. John did me one better — his mountain bike only cost $299 — I was surprised.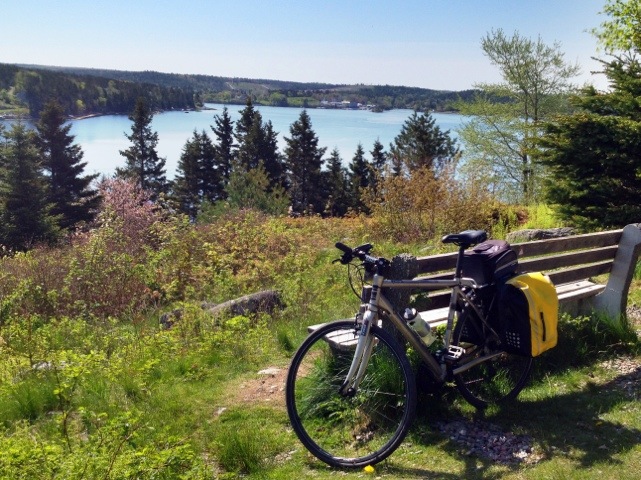 That's one of my take-aways from this trip: I love spending money on bikes; I'm up to 5 now, but this rental bike proves that you don't have to spend a lot of money for touring. I would've liked a second bottle cage though — that's how it starts then the next thing I know, it's adding up to too much.
Before we parted I told him of the deer I saw early this morning, just out of Queensland. He did me one better, "I saw a moose last week!" The one thing in common with both sightings: the wildlife entered the bike path from a side path. And that's one nice feature of this fantastic off-road bike path: it crosses many streams, one roaring river, one freeway overpass and one underpass, passes along innumerable lakes — there's a lot of variety on this trail, especially when you factor in all the gorgeous views of St. Margaret's Bay.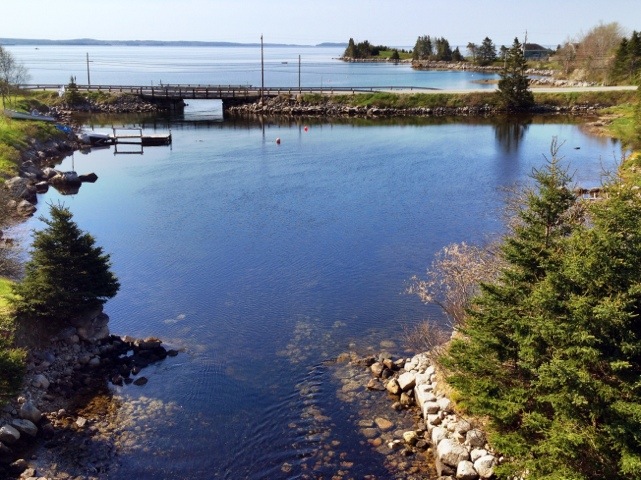 John agreed with me that the trail sheltered us from the wind which can be quite brisk. Although it's been quiet on the trail, today there were lots of people walking and cycling on this, their most beautiful day of the year.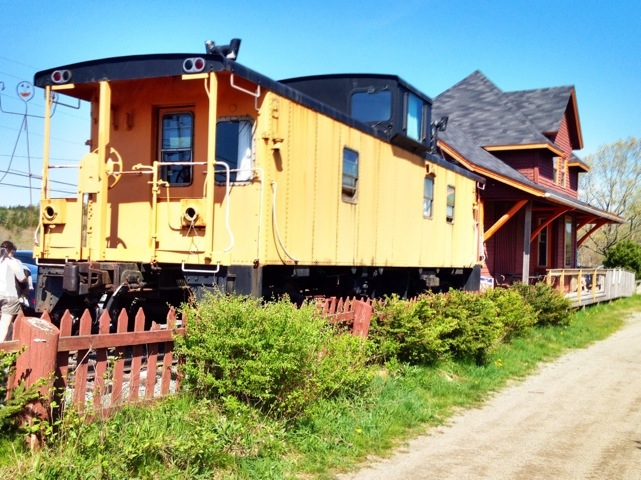 Soon I'm on my own again, reminiscing favorite moments of the past week. A couple of thoughts seem stuck on an endless loop in my head. Like last night at dinner — the waiter was the son of the owner — I don't think English was his first language because when I said "glass" of wine, he heard "bottle". I was reluctant to press the point and so I was able to pour my own refills. The alcohol helps to numb the pain of sitting in the saddle for long hours — kind of medicinal.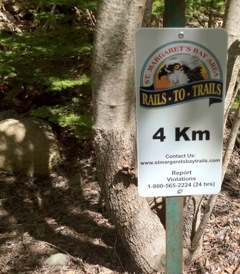 Then there's the memories of my time with Ross Finlay at First Angel Network, the business reason for this trip. Ross is funny all day, which is a nice quality in a friend. He's quick whited and can always do me one better when it comes to a laugh. I keep replaying this scene in my mind: we're driving back from Moncton, New Brunswick on Thursday — it's a 3-hour drive, so we have time to listen to podcasts on each other's iPhones. When it's my turn, I plug in RadioLab's "Words"; I've only listened to this hour-long show 7 times now — it's a mind-blower. Ross is equally impressed and he's trying to interject commentary. He's thinking of animals; because they don't have words, their worldview must be quite different. "That's why when you been gone for a few days," Ross talks over the radio, "your dog acts like, 'I thought you were dead!'" Which is exactly how my dog will react when I get back home tomorrow night — I'll get halfway up the stairs and I'll have to pause and sit on the stairs and let him lick my face while he makes little cries of joy.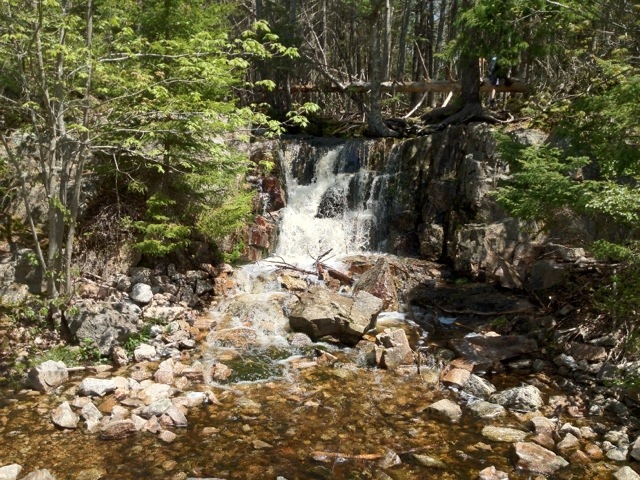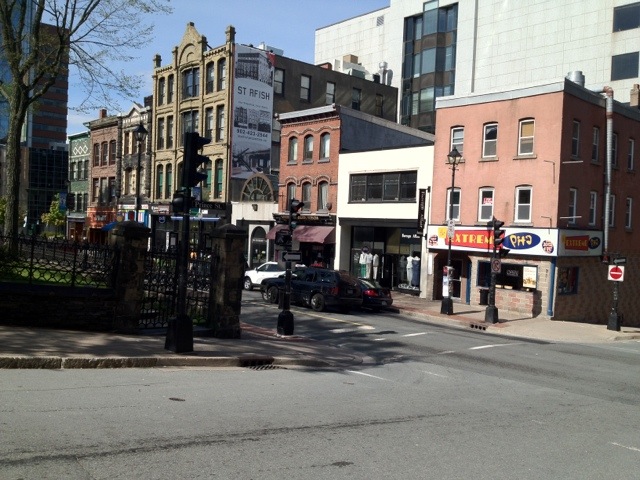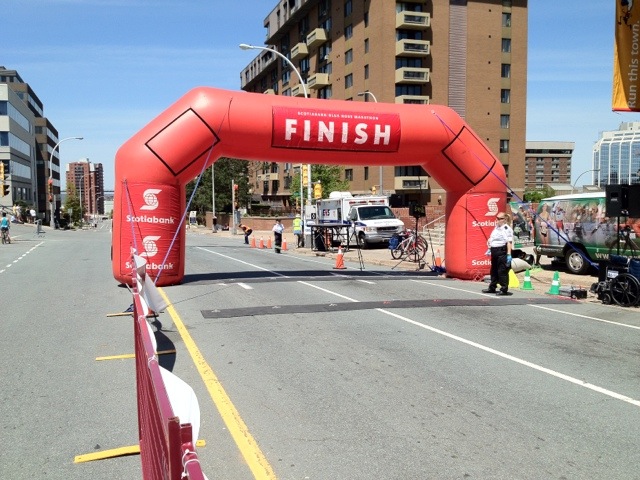 Coincidentally, I time my return to Halifax with their marathon.
Comments
comments