Would you take your bike on the train if it was easier to do so?
Does the idea of boxing up your bike cause you to think of driving to your destination instead?
For today's podcast I'm joined by Champe Burnley, President of the Virginia Bicycling Federation, Kerry Irons with the Adventure Cycling Association and Dave Snyder, Executive Director of the California Bike Coalition.
This subject came to the forefront recently as the Amtrak Surfliner in Southern California changed its bike accommodation policy to reservation-only, at first for a fee then they quickly abandoned the fee idea. Now it's all done by reservation which suits the vacationing cyclist well, like me as I depart today for a 6-day visit to San Luis Obispo and Santa Barbara, but doesn't serve the daily commuter.
Maybe somehow Dave knew of my plans when he asked me to write an article for his newsletter — check out "Riding the Rails: AMTRAK Juggles Bike Policies". The post caused Jeff Miller, President of the Alliance for Biking and Walking, to introduce me to Kerry and shortly thereafter, Champe chimed in with comments on the frustrations his members face when taking the train.
Listen to these advocates discuss the benefits and challenges of bringing your bike on your next Amtrak adventure.
Dave wants to remind all his California listeners of the upcoming Summit, California by Bike, November 7-10 in Oakland.
Champe signs off with a plug for the UCI World Championships coming to Richmond in September 2015.
Show #55 Listen.
Podcast: Play in new window | Download | Embed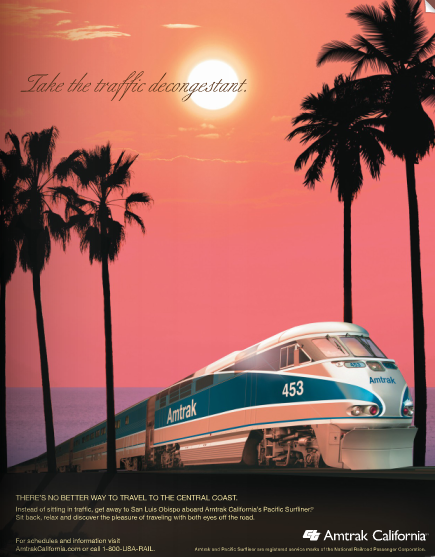 Comments
comments