Our favorite breakfast spot, Garrett's Old Fashion Restaurant, is just blocks from the Mission, so we have to pedal over and enjoy the views.
Although it's our final stop on this 6-day getaway, there's no remorse. We've visited Santa Barbara a hundred times over many years — we love it here.
First thing we appreciate is the climate, just like Corona del Mar — cool temps with a marine layer suits us perfectly.
We have few plans for the 2 days and nights we'll visit this time. Barbara wants to eat at Arrigato Sushi; it's her favorite. I pretend to be ambivalent, but it has fabulous sushi. We get there just minutes before there's a line out the door.
Monday morning we're up and out early. Downtown Santa Barbara is quiet so we ride right up State Street looking for breakfast. One favorite spot is closed for the week, so that's when I remember Garrett's Old Fashion restaurant — it's up by the Mission, so we can combine some sightseeing, too.
It's all downhill as we return to the beach. We're having a good time riding on the quiet streets, but the oceanfront path will be even better. It leads us around the harbor and up to Shoreline Park where we're greeted with views of the harbor below.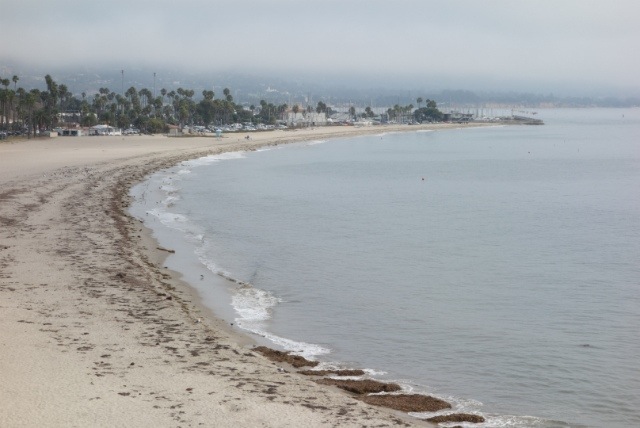 The view from Shoreline Park.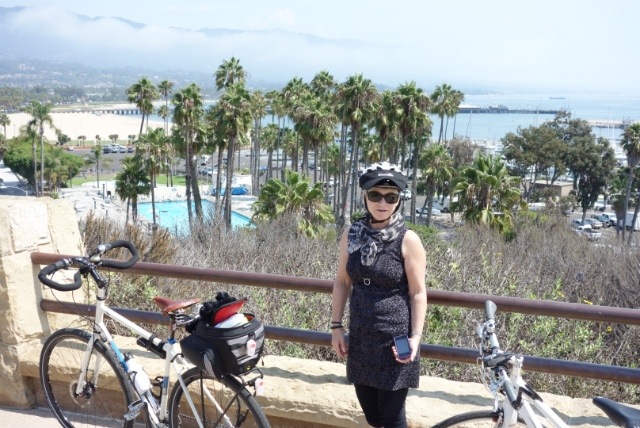 We discover Santa Barbara City College and its panoramic views.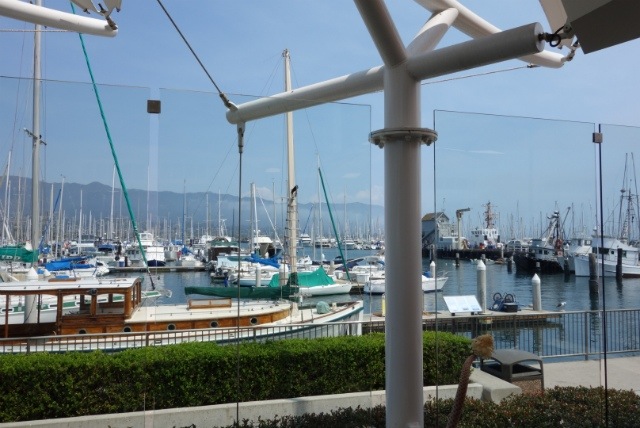 It's a quick downhill ride from City College which puts us in the harbor just in time for lunch.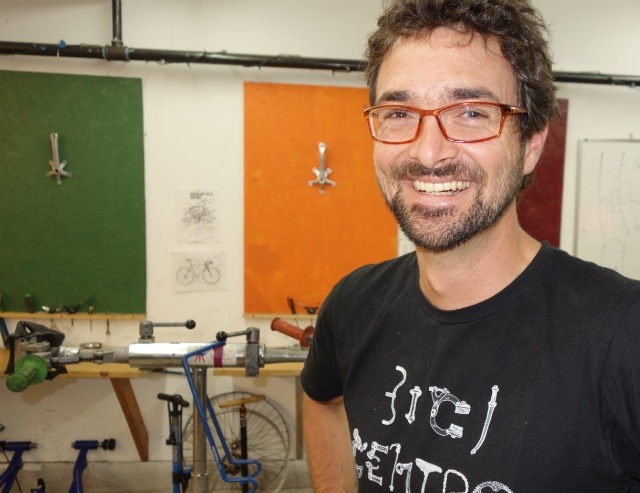 Edward France was a guest here at cdmCyclist just last month, so I had to drop in on him.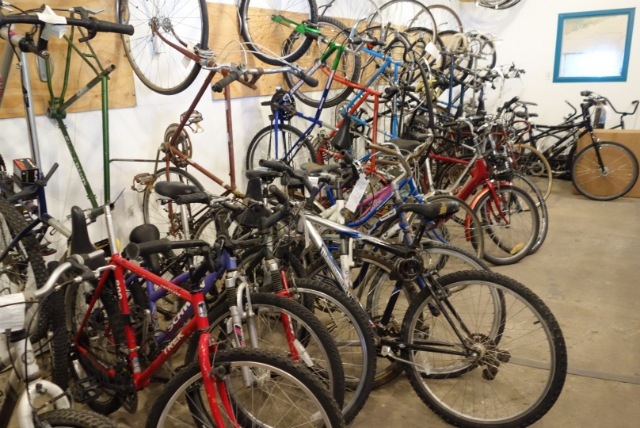 Ed's got a great 5,000 square foot facility with loads of bikes — 6 repair stations, too.
As I arrive Ed's hosting 4 city staff; I overhear them discussing the next iteration of the Santa Barbara Bicycle Master Plan. I'm not surprised that Ed's holding his own in this 4:1 discussion — he's wiser than his years. He has his work cut out, like many advocates do, SB has a long way to go to becoming a great city for cycling. The tourist district has lots of bike rental shops and the beach boardwalk is busy even now in the off-season, but once you leave the beach it feels like a lot of other places. Traffic is light compared to Newport Beach, or so it feels, and we experience many simple courtesies as we explore the city.
Santa Barbara has a nice grid to work with. Google maps shows many low-stress routes across the city, but for the most part you're traveling alongside parked cars separated by a stripe of paint from hectic motorists.
Ed offers a tour of his 5,000 square foot facility. He's got a lot of vintage bikes for sale, many steel frame beauties. Sales of the donated bikes helps to offset his overhead. I can't think of anything like it back at home. It's bigger than the SLO Bike Kitchen; feels quite similar.
I take advantage of Ed by asking his opinion on many of the issues we face in Newport Beach. He's a good listener and always asks first if he may offer advice. On one simple aspect of the bike master plan he advises, be prepared to do much of your restriping right after implementation of the plan; the public will object less to whatever inconveniences occur because they'll sense it's all part of the plan — if you wait to do a lot of restriping you may encounter better organized opposition. Point taken. And he's got more to offer, like dealing with the Coastal Commission, who he says is "great" and he tells me of new off-road bike paths being implemented south of the city where the CCC made sure it worked out well. I share with him my issues with Coast Hwy as it runs through first Huntington Beach then Newport Beach and Laguna Beach. Again he listens well and offers a suggestion on how to gain even more support for dramatic changes in bike safety along this popular route. I hope to be able to put his advice to work soon…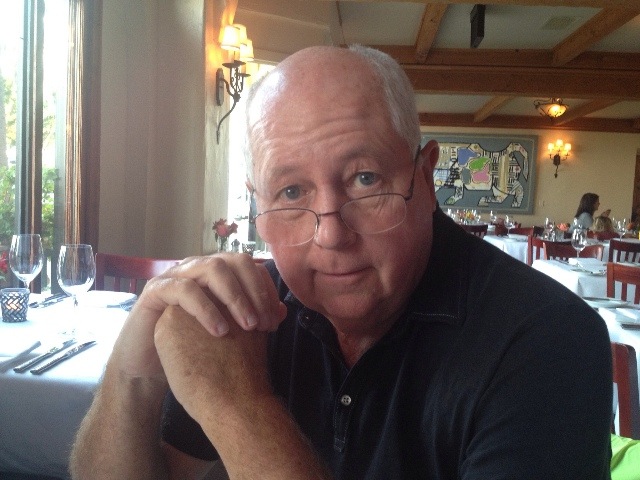 It's our last dinner on our 6-day visit to the Central Coast.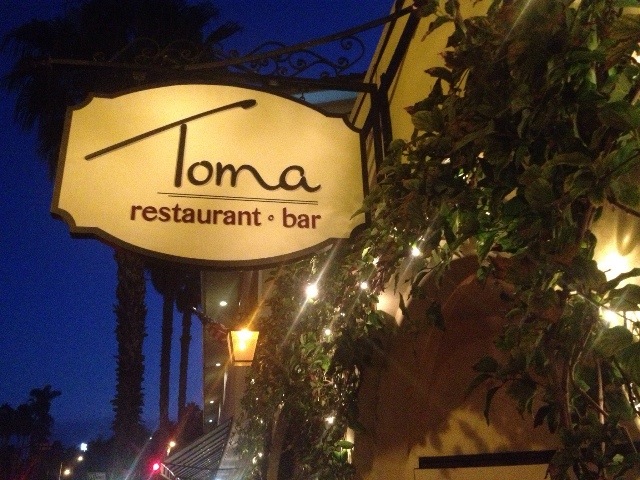 Table for two? No reservation? It usually takes a week to get a table. The maitre d' keeps at it until he finds a lovely table for us. As he walks us to the table he mentions my cycling jacket — he rides every day since 1973, so we have a quick chat on bike safety. Being a little under-dressed worked out in this case.
Comments
comments