Martha Roskowski, the Green Lane Project
Podcast: Play in new window | Download | Embed
Are you creating new bike infrastructure for the one percent?
That's what most cities do as they begin to move from planning to implementation.
To get more people out of their cars and riding bikes, you've gotta build the right infrastructure. If Memphis can do it, certainly it can be done in your home town.
That's the goal of the Green Lane Project which Martha Roskowski runs — showing the world how to build safer bike infrastructure.
The Green Lane Project is part of People for Bikes, which is part of Bikes Belong, all based out of Boulder, CO. Of course, Boulder is a Platinum-level Bicycle Friendly Community as rated by the League of American Bicyclists.
Does your community pass Martha's "Frozen Yogurt Test"?
Show #54 Listen.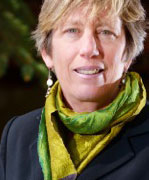 Comments
comments