The last post ended just as we were meeting Dan Rivoire, Executive Director of the SLO Bike Kitchen. The Kitchen does a lot of things, but maybe primarily it's a space where people can bring their bikes in need of repair and do it themselves. They've got the "tools, the parts and the knowledge you need to fix your bike." The key point here is that you do it; they help, but they're teaching people to do the basic bike maintenance to keep their bikes in good rolling condition.
As we were winding up Dan offered, "We're doing a rodeo at Hawthorne Elementary tomorrow — come on by."
The next morning I couldn't remember the name of the school, but I was keen to see this rodeo. A quick Google search helped to jog my memory — it was only 3 minutes away — we pedaled right over to my first bike rodeo.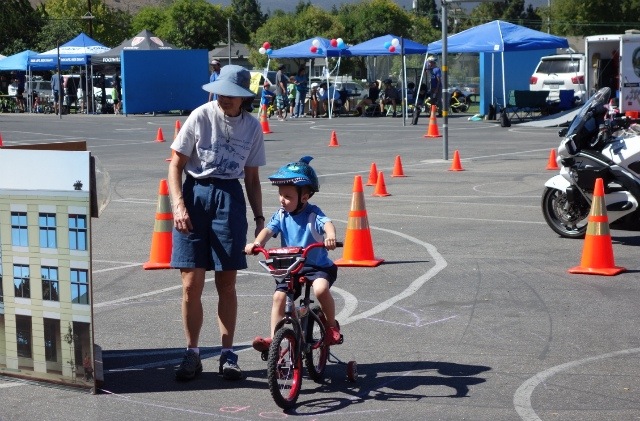 The kids need practice maneuvering the stop signs.
The first thing we notice is how cute the kids are — young, too. These are elementary school kids who probably aren't getting much realtime on the city streets — how would they learn the rules of the road except here at the rodeo?
The first thing I learn is the day of the week — Saturday is the day for a rodeo. I don't know why, but it had never occurred to me. The advantages are obvious: no conflict with the academic program, no time pressure — it was a big party with barbecue and helmet giveaways — trick BMX riders were scheduled for the afternoon's entertainment and all the kids were excited about that.
I'd read about these rodeos; some places in Europe have permanent bike rodeo facilities and the kids are bused in. This SLO approach has its advantages: the red cones make it easy to setup and the rodeo can go where the kids are.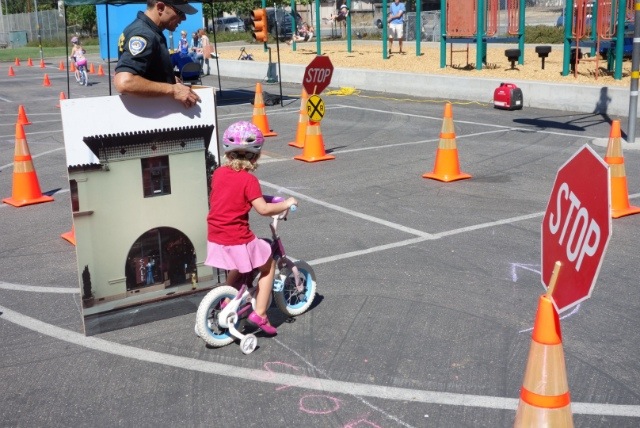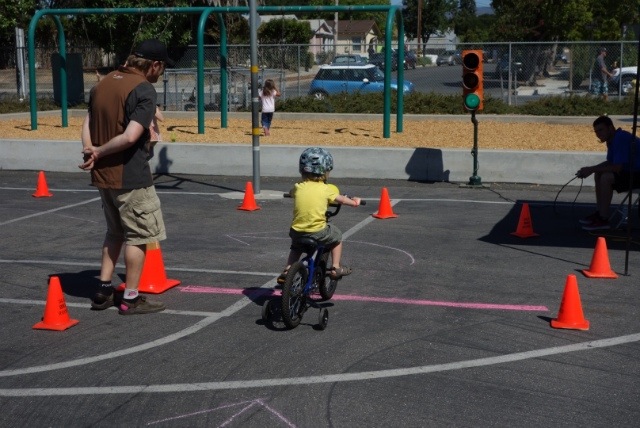 Green light means Go!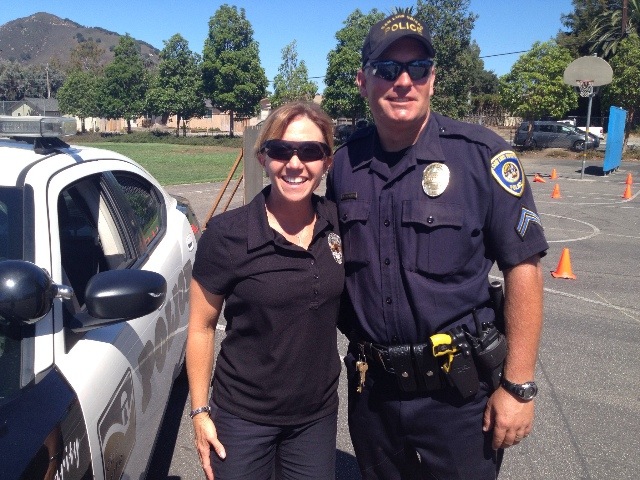 Everyone was having a great time.
It's time to ride away and continue our explorations. We have no plan and maybe that's the way an anniversary should be. We found a cafe with a jazz band tuning up outside. It was hot compared to what we're used to at home, so we hid under umbrellas everywhere we went.
Barbara stated the obvious, it was a Saturday, which made me pick up the phone to Yelp a dinner reservation. We'd never been to Ciopinot and the menu looked terrific, so that's where we ended our day.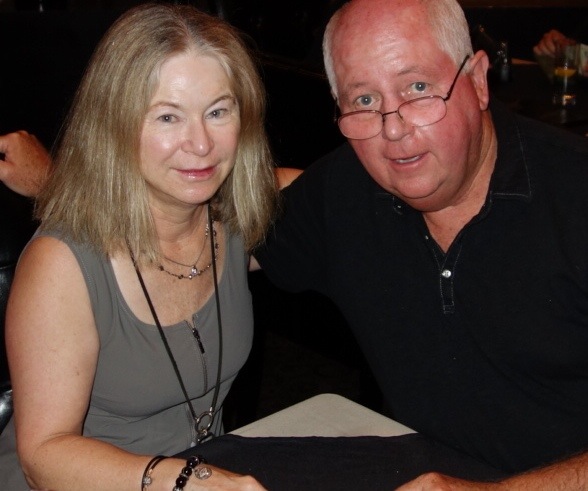 An anniversary dinner at Ciopinot.
Comments
comments