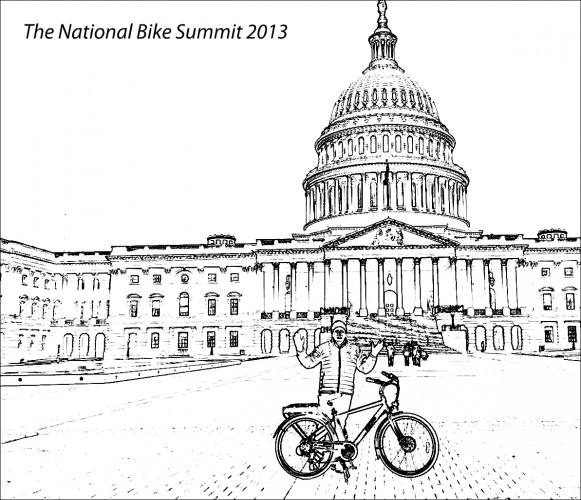 The Bloomberg Administration is in its final months, but NYC Transportation Commissioner Janette Sadik-Kahn had nothing to say about where she'll land next. She has little to worry about; JSK will land on her feet in some major metropolitan area. Today vital cities are competing for the companies that provide the modern high-tech jobs that attract people who want to walk their neighborhoods and bike to work. The era of aspiring to a big house miles out of town that comes with a long commute by car, that time has run its course.
Maybe imperceptibly at home in Orange County, but nationally car miles driven continues to fall.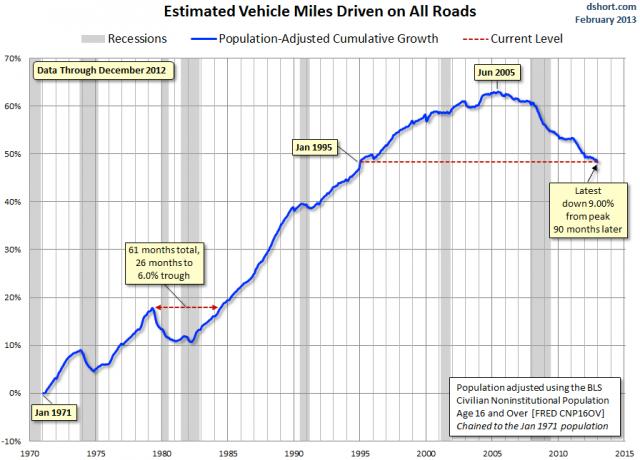 This is good news for our cities and even better for our health and personal finances. Forward thinking mayors, like Indianapolis' Greg Ballard, know they're in a competitive marketplace. The work they're doing to accommodate pedestrians and cyclists is paying off.
So I feel a little overwhelmed as I sit in these sessions and listen to the amazing projects other bike advocates are tackling — there's a feverish process at work to create safer conditions for cyclists so as to gain the economic development benefits, as well as reduced traffic and congestion.
If I wasn't here, I might not believe all these tales of urban renewal due to the bike effect.
I've been to the Bike Summit before and come home equally charged up. The challenge again is how to take what I've learned and find a way to weave these best practices into the about-to-begin Bicycle Master Plan for Newport Beach.
* * * * * * *
Of all the sessions and all the speakers, what keeps echoing in my ears?
Megan Odett, founder of Kidical Mass DC, told her stories of getting Mom and Dad out on bikes with their young kids. There's a lot to her story and she delivered it well. She took her audience on an emotional roller coaster that left a lasting impression.
Comments
comments