I'm in Vienna for a week; it's the annual EBAN (European Business Angel Network) Congress. If you remember, last year it was held in Moscow. After 6 years, this event is what I owe most of my European travel to.
Most of the week will be spent discussing Eastern European early-stage startups, but this weekend I have time to check out the local bike infrastructure.
The city has a bike share system, check, but it's the separated bike lanes that cause me some jealousy. Last night at rush hour there were plenty of bikes taking advantage of these bike paths and doing so the European way — without a helmet!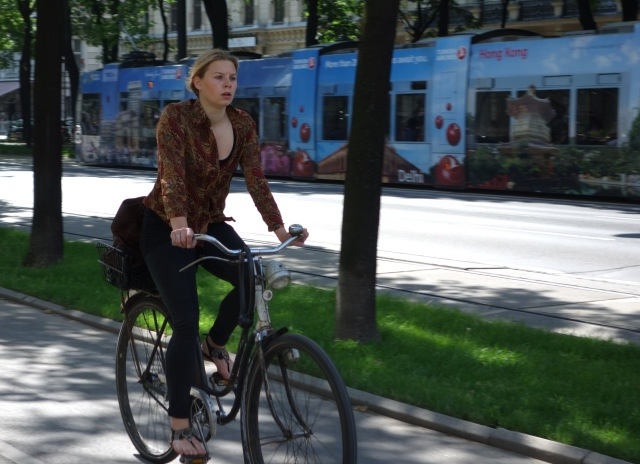 Comments
comments