Mike Samuelson, Open Streets Project
He's Mr. Open Streets — meet Mike Samuelson of the Alliance for Biking & Walking, on the Show today.
As we get started, I jump in with a common misperception – according to Mike, the first Open Streets event occurred in Seattle back in 1965; it was and still is called Bicycle Sundays.
I'm sure there's a lot more I will learn at the Summit. It's set for April 4-5-6 in Los Angeles with the ultimate bonus — Sunday April 6th we will participate in LA's next CicLAvia!
He's got super sponsors, including LA's Metro, so I ask,
Anyone from OCTA reaching out?
Apparently not yet, but that may change as word spreads of the great benefits accruing from these Open Streets events.
It begs the question — where in Newport Beach, or Orange County, should we target the first Open Streets Project?
I'll take this inquiry with me as I head up to LA next month. Care to join me?
Show #59
Podcast: Play in new window | Download | Embed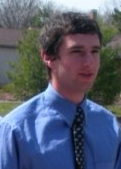 Comments
comments