Big Ideas: Carolyn Szczepanski
Elecric bikes have to be one of the big ideas in bicycling trends.
Ford Motor has come out with their own eBike and closer to home, Newport Beach Police have an eBike patrol.
Carolyn makes her second appearance on the show — she's the Director of Communications for the League of American Bicyclists in Washington, D.C.
She pinged me last month to ask if she could interview me – yes, turning the tables on me – it motivated me to dust off my headphones and record this podcast, because, well, she's interviewing my favorite subject.
We talk about bicycling's big ideas.
Podcast: Play in new window | Download | Embed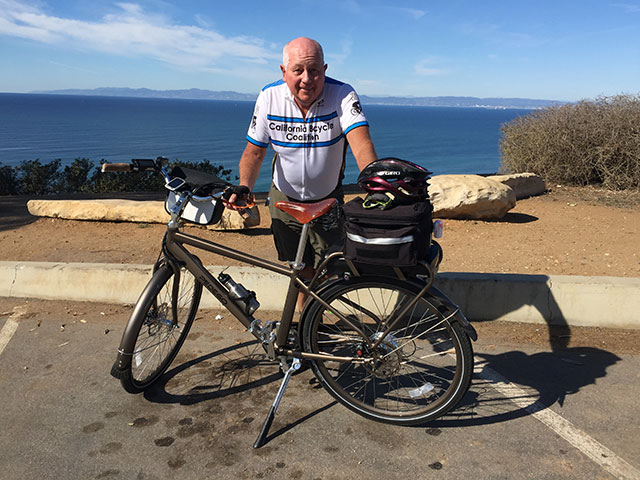 Comments
comments