Caffeinate your wifi – a survey
This whole survey idea started because I faced a dilemma – I wanted to demo a little software to a new friend in a casual coffee shop environment.
This wasn't gonna be a pretty Powerpoint, more like browsing through some menus, click a few buttons, show off a few tricks of the trade.
The question was – where to have this meeting?
My search begins
My current laptop is an older, but recently souped-up 17″ MacBook Pro, with the custom-ordered, non-glare screen, coveted by programmers – nice, but heavy. Last time I hauled it to Handlebar Coffee for a similar meeting, I could feel it that night – my back hurt, so for this meeting I went looking for a nearby coffee shop with fast wifi.
The Santa Barbara Public Market, West Victoria at Chapala, was my first stop on this new survey. The outdoor seating here is very chill – I could picture my 2-person demo going smoothly, then I checked the wifi connection. Then I checked it again. I couldn't believe the readings – 2?! This would never do.
So I punted and we met at Handlebar, where the vibe is great and bicyclists rule. The problem was similar here, poor wifi signal strength, less than 3Mbps. Worse yet, (I had never checked before) no electrical outlets. My demo went poorly – some features got so bogged down I simply gave up.
The only good news – my determination to find Santa Barbara's best coffee shop wifi was struck. Here are the results of my limited survey.
Want an empanada with that wifi?
On a whim, I stopped at the new empanada shop at 1014 State Street, Tangonadas – I'd heard good things. Ordering required more than usual patience however, even though I was the only one in line.
Eventually I'd have to get back in line to learn that my corn and mozzarella empanada would be baked to order, taking 12 minutes. No problem, my intuition told me it would be worth it, but then I had to wait for the coffee, too. All this gives me ample time to connect to their wifi and run the Speedtest.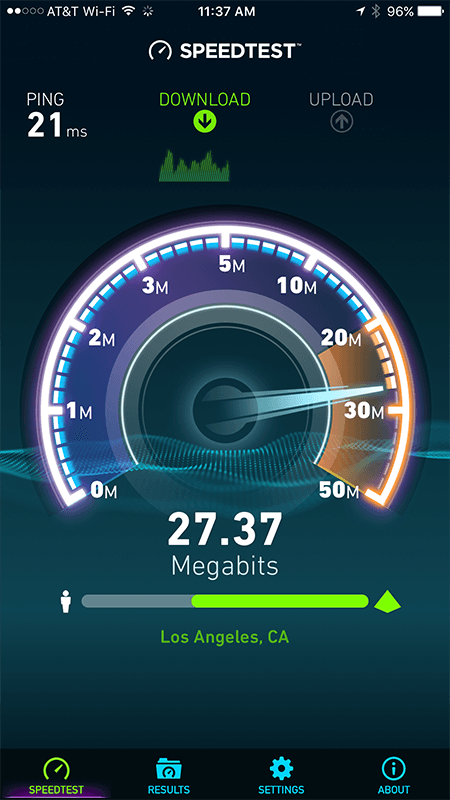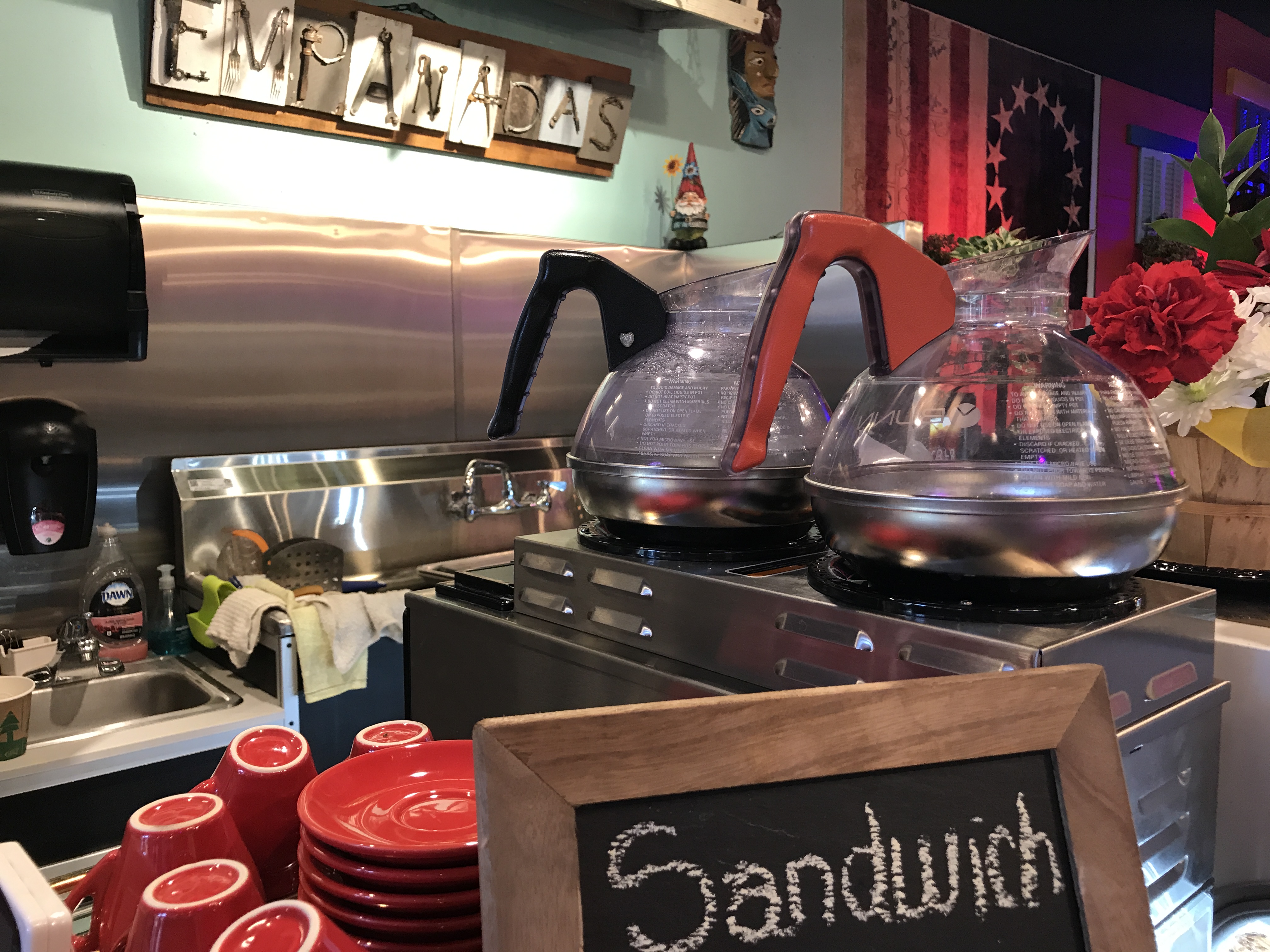 wifi wrapup
Whatever time I spent ordering empanadas I more than made up for, because there's no need for an exhaustive wifi/coffee shop survey – I can wrap it up right here.
The French Press and Tangonadas are the hands-down winners; their wifi download speeds approach 30Mbps, which for some might be better than at home. The French Press offers ample seating and top notch coffee, but scores a goose egg in the empanadas category.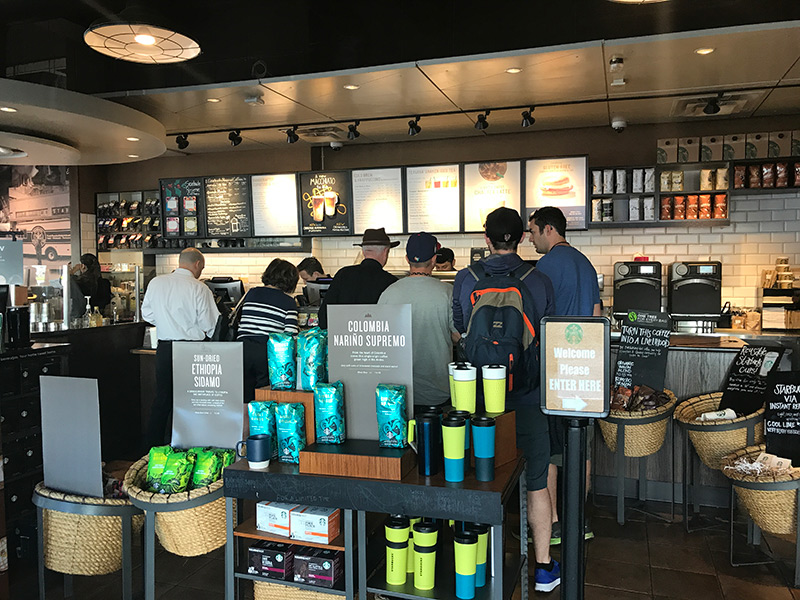 Next best is Starbucks at State and W. Victoria with 17Mbps wifi. No surprises here, everything is just the way you would find it anywhere in the world. I liked not having to ask for the wifi password, none is required. Trying to capture the vibe here could set me off on a new survey – with all the great coffee shops clustered nearby, why would anyone come here?
Next on your list would be Peets Coffee, 1131 State Street with 12Mbps. Their limited outdoor seating in the rear courtyard and paseo is a wonderful hideaway.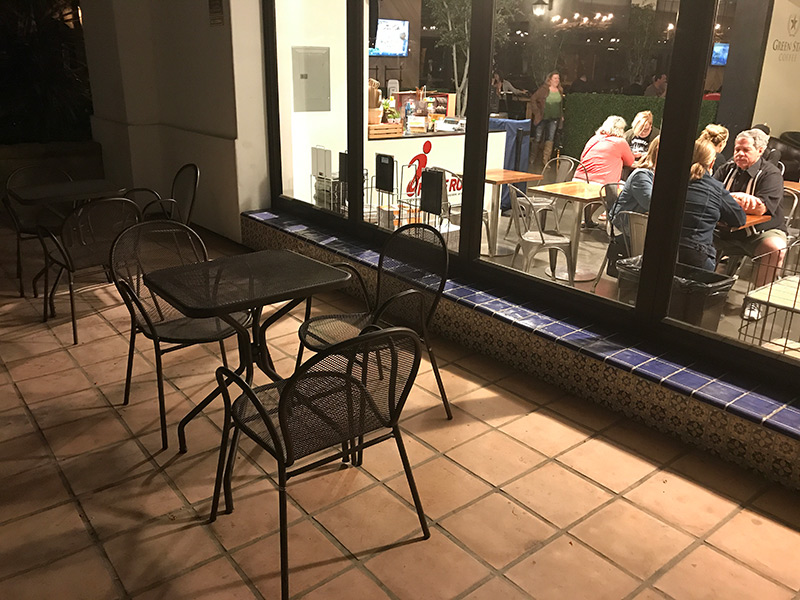 There's more to a coffee shop than the speed of its wifi connections, but that's what this survey is out to quantify. Handlebar Coffee and The Santa Barbara Public Market tie for last place – basically, you're going there to actually drink coffee and talk. What a concept.
Update
During a return visit to Green Star Coffee in the Public Market my barista was interrupted, "What's the wifi password?"
I thought I knew the answer, because I'd assumed that wifi was the same throughout the Public Market, but it's not – Green Star operates their own wifi router and it's top notch. Now we have a 3-way tie for best coffee shop wifi.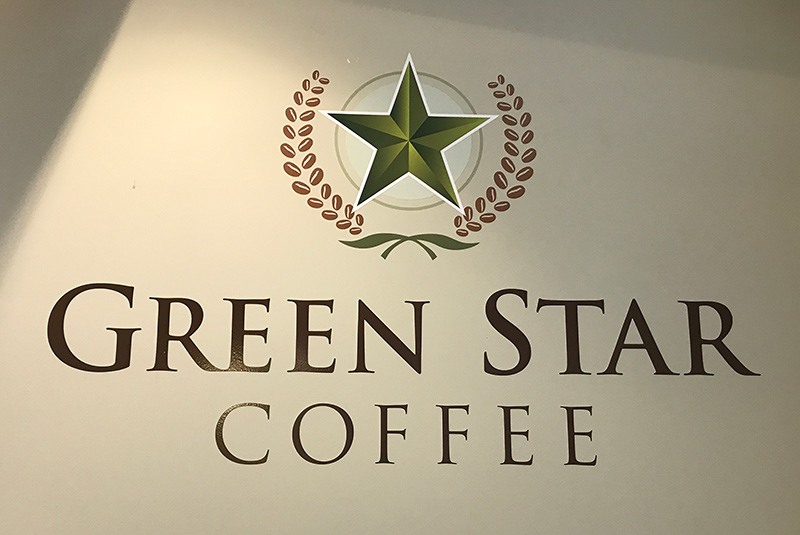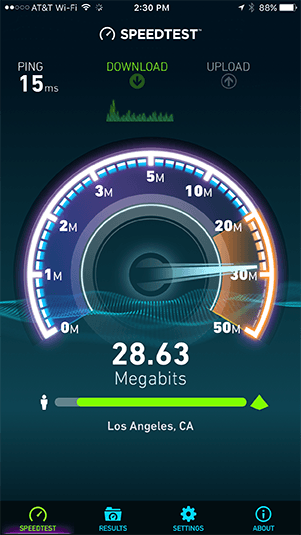 Comments
comments