It's last minute and with little notice – perhaps many have already cast their ballot, but SBBIKE's Eve Sanford insists and connects me and Cathy for this late in the election cycle interview.
Before we even get started she's sent me a photo – Cathy rides a bike!
She's running for Mayor.
She's the first Latina ever elected to the City Council – she's been on the Council for 6 years, originally at-large, now as Westside District 3 Council Member.
Things turn lighthearted when my cat decides to join the conversation, so I learn she's a dog and cat person.
She wants to be a Mayor who rides her bike, but she needs a better bike; of course I volunteer to go shopping with her. Listen as she shares her favorite bike stories.
Besides bikes, Cathy thinks it's time for an update to the Pedestrian Master Plan, too.
Show #518
Podcast: Play in new window | Download | Embed
Like what you hear? Support Cathy's campaign here.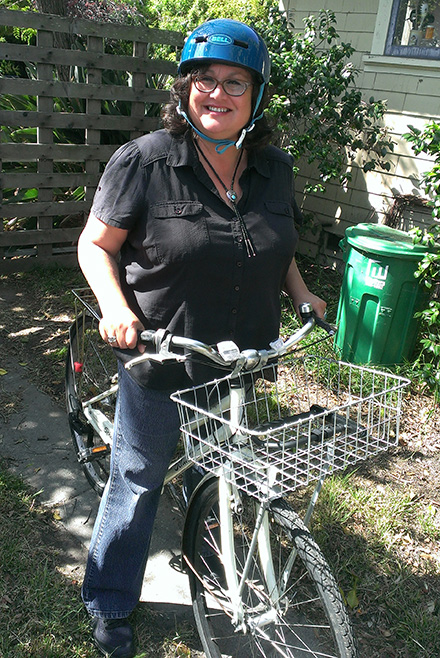 Comments
comments