Cox Cable's Out to Raise Rates
Podcast: Play in new window | Download | Embed
Paying enough to your broadband provider?
You may be paying more soon as Cox Cable announced a new data plan, one in which we'll all be subject to potentially higher monthly fees.
Can they do this?
Sure we all get similar announcements from our cellphone service providers, but there's at least an illusion of competition – with Cox there is no competition.
Listen to what Jack Ucciferri has to say then join him at 5:15pm Tuesday October 10th at Santa Barbara City Hall.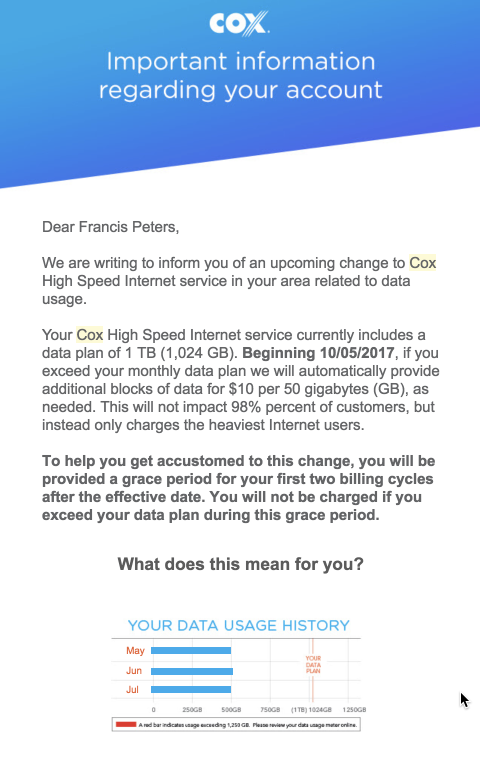 Comments
comments