One Year Later: Portland Revisited
I left Portland a year ago, moving to Santa Barbara, so an anniversary visit seemed the perfect way to celebrate. (Read Why I bailed on Portland.)
Old friends and new ones, I had a busy schedule to catch up with everyone in just 2 days. I walked and took public transportation everywhere I went. It was a revelation, but I've been wondering how to describe this great transportation network without everyone wondering why I didn't already know this. Why hadn't I ever taken a bus in Portland until this trip?
Maybe it's because when I lived there I had 3 bikes in my spare bedroom; if I couldn't get someplace by bike or via the MAX line then I'd take the bike on the train to get where I needed to go. This time it was cold and wet, so I took the bus.
Buy a pass with the Trimet app, which serves as bus fare – it's good on the MAX line and the Portland Streetcar, too. I knew that, but I had no idea that all my destinations this trip would be so bus accessible. Time and again a quick check on Google Maps showed me the route, the bus stop, and the schedule. Doubly convenient, I stayed at the super cozy Kimpton Monaco downtown, contiguous to the Transit Mall. No matter how inclement the weather I only had to walk a block to get to my bus stop.
Maybe the MAX line serves more tourists, while the bus looked like a lot of regulars were riding. Not sure of the protocol, I enabled my bus pass and walked right onboard. The driver turned to ask, "Fare?" A nod seemed to suffice. Then I notice at the next few stops, as the bus-experienced passengers board, the driver keeps saying, "I don't need to see it," as she encouraged them to quickly take a seat. There's more to learn about these bus-boarding rituals, I'm sure, but on each subsequent ride I was flashing the nicely animated bus pass at the driver.
NW, NE – where was I going? I was catching up with bicycle advocates, clean air advocates, friends and family. Five buses, 2 MAX line, 2 Ubers – I felt like I was in America's most transpo friendly city.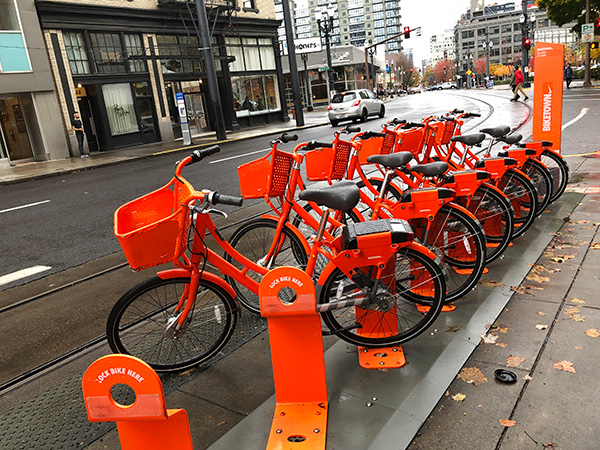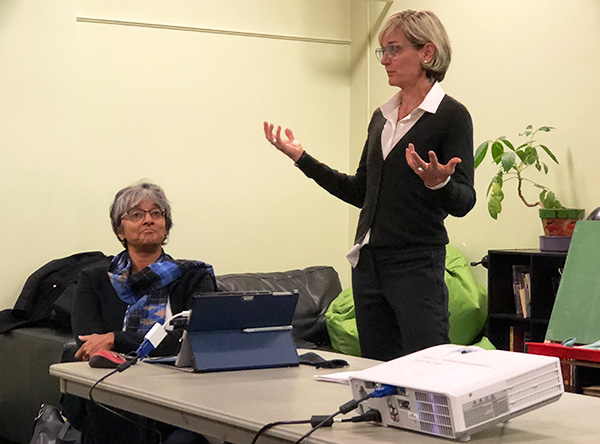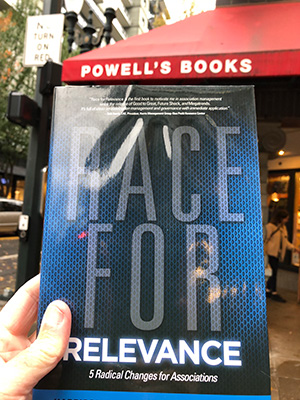 Comments
comments