Fred Kent, Placemaker
Last January Fred did a talk followed by a walk; I was in the audience. He was visiting several cities on this tour through the west — Los Altos, Stanford University, Pasadena, Riverside and Long Beach — where civic leaders are intrigued with enhancing their sense of place. That's Fred's business; he's the man behind the Project for Public Spaces. He's in the business of creating treasured spaces. When I got word that he'd be giving this talk and walk I jumped at the ...
Continue Reading
Riding the Wiggle with John Ciccarelli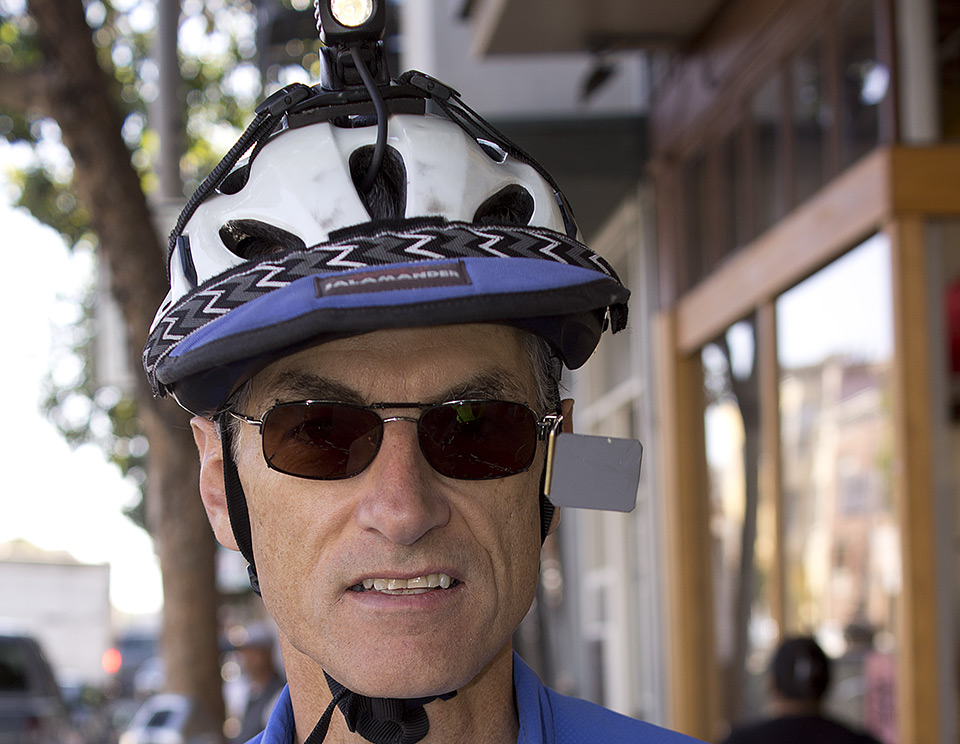 Yes, John would meet me for an interview. After all, I was referred by a trusted source, Boston Bikes' Nicole Freedman, his former intern when he was Stanford's Bike Program Manager in the '90's. This would be no ordinary sit-down interview. I noticed on his website that he offers ride-along-coaching in San Francisco, like a private lesson, then he critiques your riding style, "expert help on where to ride in the street and how to negotiate intersections confidently"; this could be handy ...
Continue Reading