After only 18 months I bailed on Portland – why?
I had my reasons, but may I start with why I moved to Portland in the first place?
I had family there and I would move into the same high-rise apartment building downtown. That was a big plus.
The MAX line, Portland's light rail service, could take me wherever I needed to go. I could bring my bike onboard, for a meeting across the river or to a bike-overnight.
Portland is a Platinum-level Bicycle Friendly Community, as rated by the League of American Bicyclists, so I knew I'd love the infrastructure. I didn't know that I'd also love the courtesy of Portland motorists! When they're not driving a car they're riding a bike, so most interactions at intersections are something I wasn't used to after living in Orange County – I will miss that.
I still have family in Portland, so I'm returning to the Rose City next week; the first of 3 already-planned visits. Why so pre-planned? I considered living in both cities, alternating my domicile, traveling back and forth to Santa Barbara, but then I remembered – I had done that once between New York City and Newport Beach, CA. I learned it's hard to maintain friendships. It doesn't lead to twice as many friends, more like half.
It wasn't the rain – it was bubbles.
Coming from drought fraught Southern California, I loved the rain – up to a point, but I'm glad I wasn't there for their recent weeklong snow – sounded miserable! Nine snow day cancellations at Portland Public Schools already this year!
It was housing – that's why I bailed on Portland. And air pollution. And their third place, worst-in-the-nation high school graduation rate.
As I mentioned above, I moved into the same high-rise that my sister lived in. Yes, that was a bonus, but it was also due to an incredible housing crunch. I just happened to have won the lottery, getting this apartment on Burnside. There wasn't another option – it was the only 3-bdrm available anywhere near where we wanted to live.
A temporary condition you might think, but we were nearly constantly looking for a place to live. We wanted a similar high-rise condo in the Pearl. Nada. Portland's in a bubble economy right now. Ironically, just as we were leaving up popped a beautiful 2-bdrm in the Pearl, but it was too late, the die was cast; we had found something nice in Santa Barbara.
Santa Barbara was once the first choice as we considered a move away from Newport Beach where we had lived for 20 years. Eighteen months ago we actually bought a place here, but then we got cold feet and cancelled the next day. So there have been many times in Portland as we struggled to find a home, we wondered, should we give Santa Barbara another look?
Once we did, we were hooked. It would take us 2 trips in 8 days to find what we wanted, housing-wise. This time there would be no next-day cancellations – we were heading south to Santa Barbara.
I feel like I received an advanced degree in Advocacy during my time in Portland.
I got to work side by side with Portland friends as they strove to clean up their environment! They discovered they have huge issues with industrial air pollution, but they're up to the challenge. Things will never be the same – regulatory controls to assure a cleaner environment are being drafted.
Portland's cycling infrastructure – more is coming and at a faster pace. Bikeshare is setting records, it's a big success with a big sponsor and it will propel the city to make their roads even more hospitable to cyclists.
There's a raft of issues bubbling to the surface. We all see Trump protests on TV, but there's a lot more. The citizenry are speaking up on so many issues, it all adds up to a feeling that I'm living in an advanced society.
Was I aware of all these perceptions before we moved? The wheels were in motion pretty quickly – the day after the election we were on the road, on our way to a new home in Santa Barbara.
We knew we'd be happy here in Santa Barbara
We'd visited 100 times over the past forty years, that's what we'd claim. We had to leave Portland's air pollution issues to others. We were leaving Newport Beach not so long ago specifically to escape poor air quality, of all places at the beach. We fled Portland, opting for a healthier environment with affordable housing.
Now we're settled. Moving and all of its discomfits has been a pleasant distraction from national politics.
We're riding bikes, exploring the city and surrounds. We love Santa Barbara's walkability – like in Portland, we can walk to everything.
Bike riding is dicier here though. Motorists like to give you a little toot of the horn and they'll stomp on the gas to pass, only to be caught at the next red light. Therein lies a challenge and an opportunity.
There are lots of folks here who want to make Santa Barbara a lot friendlier to cyclists.
I hope to be one.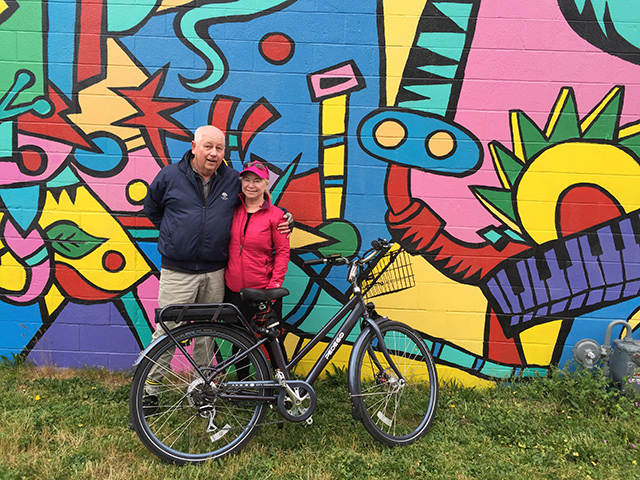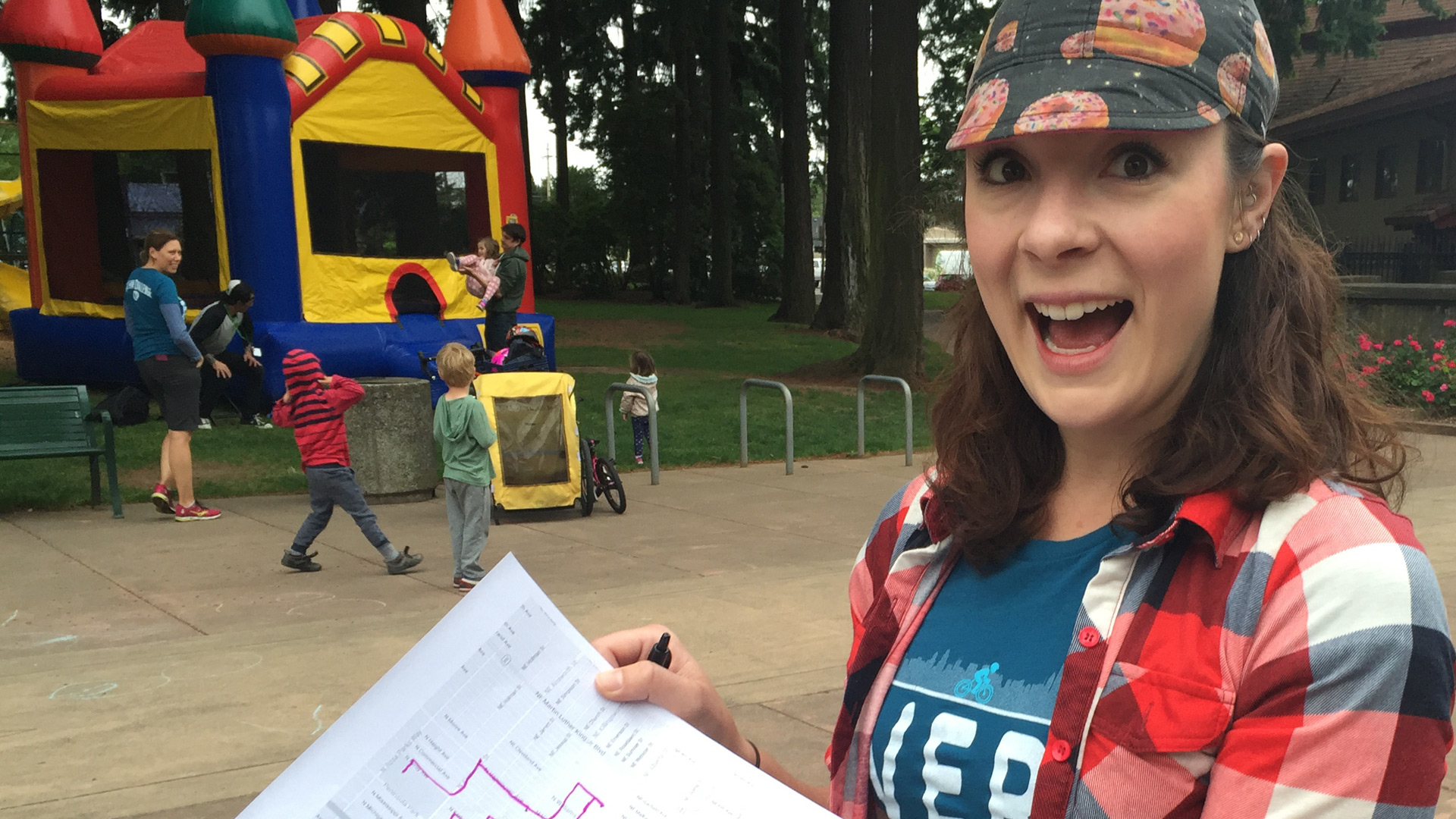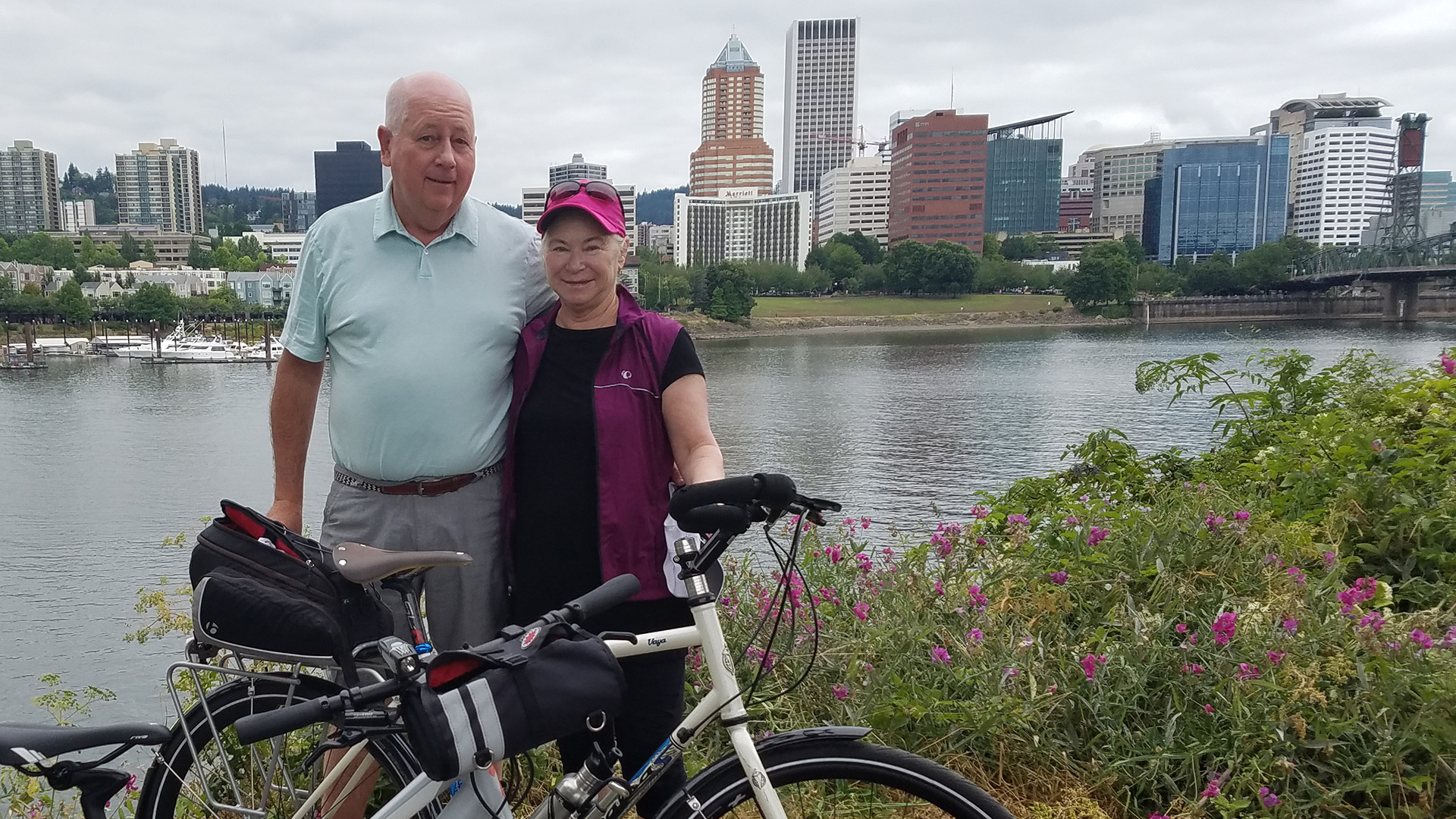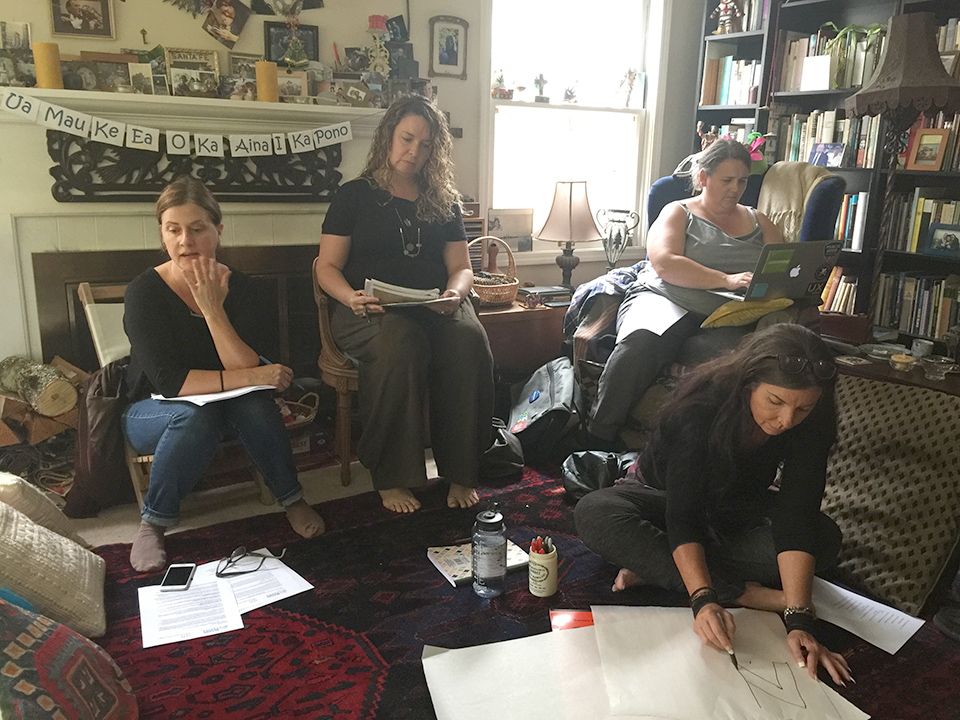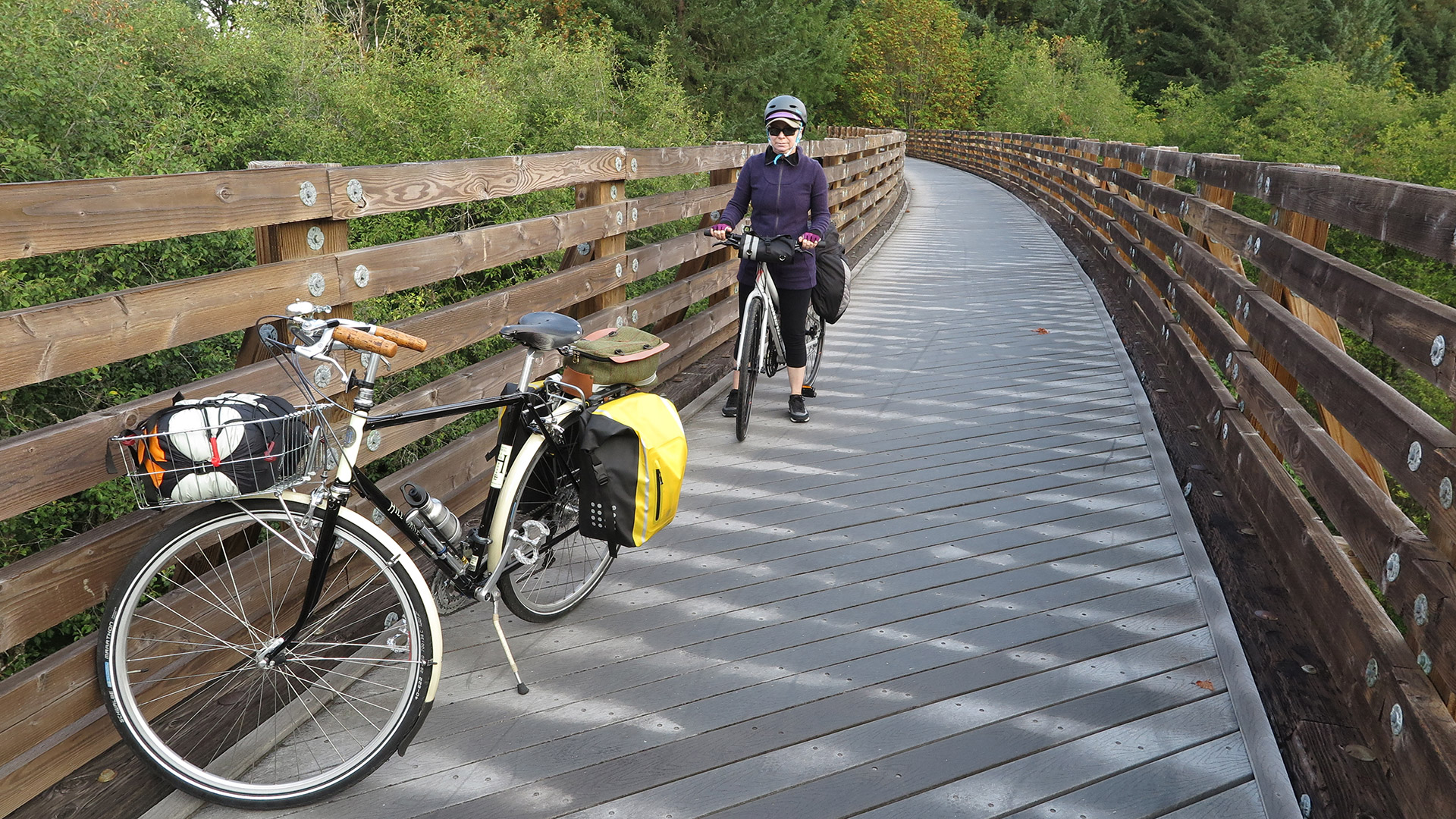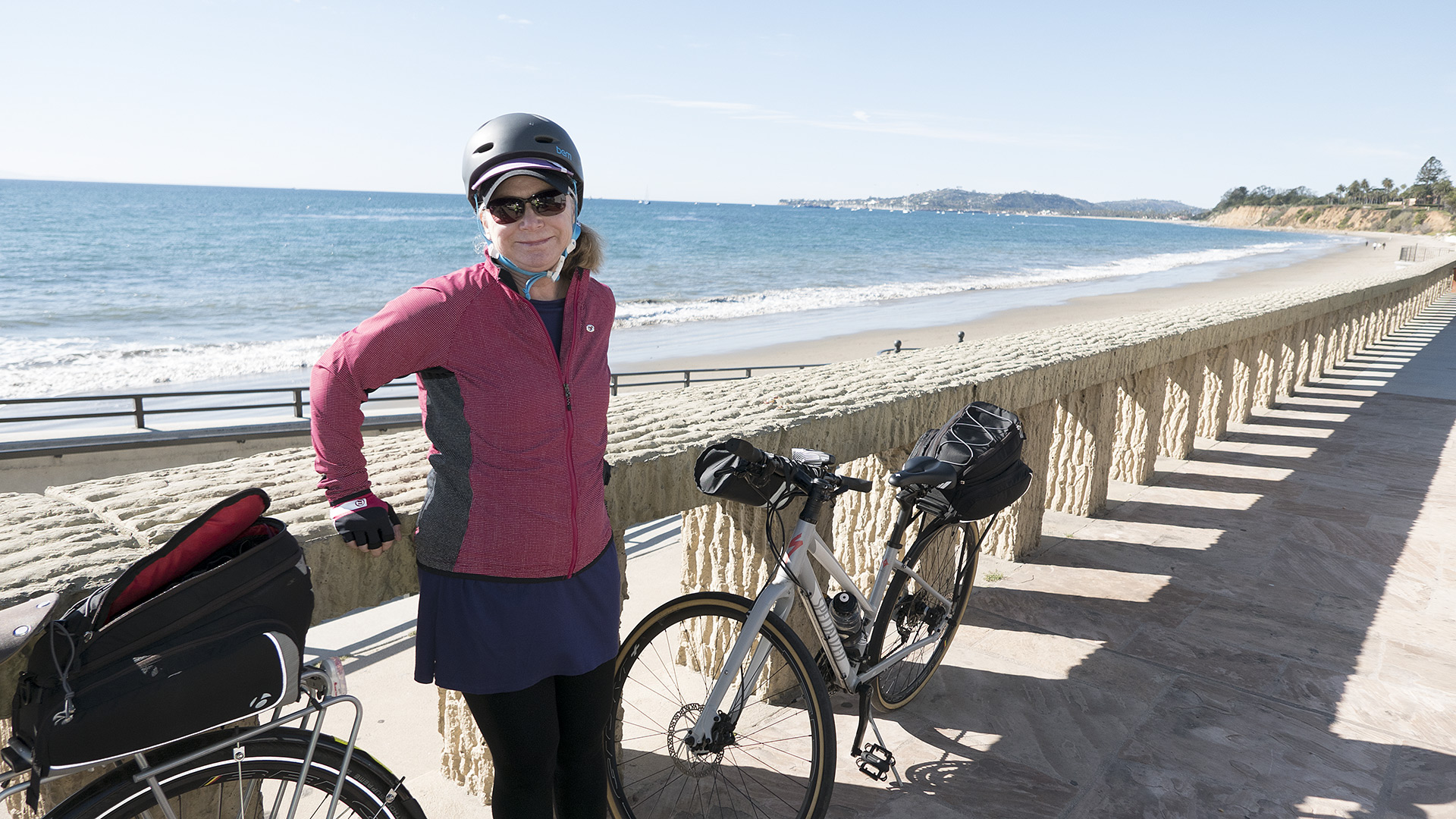 Comments
comments