Jim Sayer, Adventure Cycling
Ever get a hankering for the open road?
Wanna just bag it all and exercise your wanderlust? If so, you want to meet Jim Sayer: "I get to mesh my personal passion with my work-a-day life".
Jim is the Executive Director of Adventure Cycling Association. Adventure Cycling was founded in 1973 as Bikecentennial '76 and launched the nation's first cross-country cycling route in 1976 with the establishment of the TransAmerica Trail. That summer, 4,000 cyclists crossed the U.S. to celebrate our bicentennial. Today, Adventure Cycling boasts 40,000+ miles of cycling routes throughout North America and it's the largest membership cycling organization in the U.S. with over 44,000 members. Their mission is to inspire people of all ages to travel by bicycle. One of Jim's latest efforts to get more of us out on the road is a new website: BikeOvernights.org where "the whole idea is to celebrate one- or two-night trips".
Adventure Cycling is a non-profit that relies on membership to sustain its efforts. So they get support from their members, support from those who take their tours, and cyclists who buy their maps, and they have lots of maps. Their 40,000 miles of bike routes include 3 major routes across the U.S., Pacific Coast and Atlantic Coast routes, plus they have mapped the longest mountain bike route in the world: the Great Divide Mountain Bike Route, which runs down the spine of the Rocky Mountains from Canada to Mexico.
Jim describes a 1,900 mile ride that he took with his three daughters last summer. Sounds nice, but is it safe? "We were so obvious, and we were really smart; we stayed out of the door zone… It all worked out fine. So even on the busiest, most urban sections, no problem… If you are a confident rider and you learn the rules of the road, you should be fine."
Adventure Cycling is working with several states on the US Bike Route System so that someday you'll be able to pedal across the country on a designated bike route. And if your route ever takes you to Missoula, MT, Jim invites you to stop by the Adventure Cycling headquarters.
Show #22 Listen.

Podcast: Play in new window | Download | Embed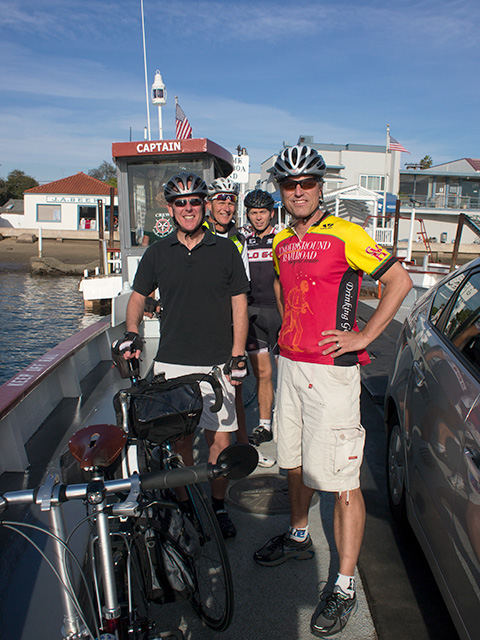 Comments
comments